The Nigeria Liquefied Natural Gas Limited has announced the signing of the Train 7 engineering Construction contracts award at a webinar on Wednesday evening.
Before now the company had in September 2019 said that it had issued a Letter of Intent for the EPC contracts to SCD JV Consortium.
The Train 7 project aims to increase the company's production capacity from 22 metric tonnes per annum to about 30 MTPA, and will form part of the investment of over $10bn, including the upstream scope of the LNG value chain, according to the company.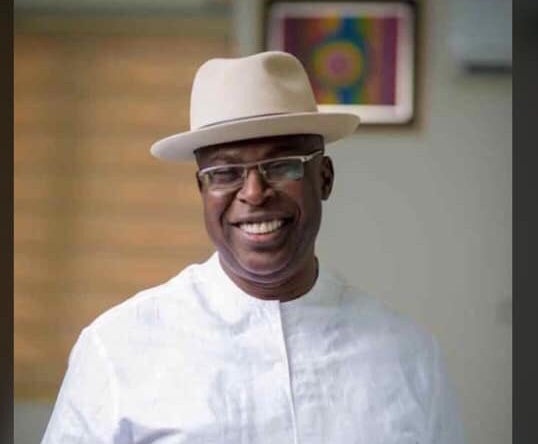 According to the Minister of State for Petroleum Resources, Chief Timipre Sylva, "With the award of the EPC contracts, the construction phase of Train 7 can now commence in earnest".
You may like this; NLNG Train 7 Recruitment 2020 Vacancies Begins
"The award of an EPC contract in the industry is welcome news anywhere in the world. Although it might mean more competition for industry operators, it ultimately promises greater availability of cleaner energy necessary for the sustainability of the environment."
The Managing Director, NLNG, said, "Today marks yet another milestone in Nigeria LNG's journey in being a global LNG company helping to build a better Nigeria."
"On December 27, 2019, our shareholders took the Final Investment Decision for the Train 7 Project, in a bid to expand our operations and increase our production and export capacity by 35 per cent from 22 to 30 million tonnes per annum.
"In September last year, the NLNG issued a Letter of Intent to the preferred bidder, SCD JV Consortium, who emerged through a very robust competitive process. That was a strong indication of our readiness for the project execution."
The NLNG is jointly owned by the Federal Government, represented by the NNPC (49 per cent), and three international oil companies, namely Shell (25.6 per cent), Total (15 per cent) and Eni (10.4 per cent).
The Group Managing Director, NNPC, Mallam Mele Kyari, said, "It gives me deep satisfaction to see that the contracts for the EPC of the NLNG's Train 7 have finally been awarded and the contracts fully signed as of today."
The Executive Secretary, Nigerian Content Development and Monitoring Board, Mr Simbi Wabote, said during the construction, over 40,000 direct and indirect jobs would be available.
According to the management, 55 percent of the engineering activities would be carried out in Nigeria, and 55 percent of all procurements would be done by competent Nigerian vendors.
Source: PUNCHNEWS (May 14, 2020)