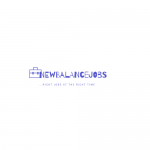 Website Promasidor
Job Title: One-Way Pack Sales Executive
Company: Promasidor
Reporting to: National Sales Manager
Promasidor – We are an African company proud of our heritage and totally committed to the continent. We manufacture, market and sell unique brands which bring practicality and pleasure to millions of consumers across Africa.
Objectives
Responsible for developing OWP (one way pack) primary and re-distribution sales of PNG RTD product range across all channels, while maintaining excellent customer service, merchandising and awareness.
Responsibilities
Accountable to prospect, develop and grow primary sales channel through Distributors
Effective Re-Distribution of all OWP portfolio across all channels, with focus on WS
Effective Merchandising & Display Maintenance
Maintain Awareness of all promotions & adverts
Assist in Processing and Replenishing Stock at retail end with proper report and monitoring on stock levels
Communicate Customer Feedback/ Intelligence Reporting
Accountable for managing credit payment terms according to PNG policy
Keep periodic report on sales/stocks from Distributors/WS using PNG Tools
Assure proper coverage on Top Outlets for this Product Category
Align with Corporate Manager the listing, sales, and category development in MT outlets
Requirements
Education:
A bachelor's degree minimum from an accredited institution.
Experience:
Minimum 3 years of working experience in Sales in a renowned Company (preference in Beverages category)
Knowledge:
Ability to read, count and write to accurately complete all documentations.
Ability to communicate effectively with Associates and Customers
Ability to operate all equipment necessary to perform the job
Analytical skills
Customer management
Experience in Secondary Sales
Skills & Personal Attributes:
Basic selling skills.
Outstanding Customer service and Customer relationship abilities
Proactive and self-motivated person
METHOD OF APPLICATION
ALL Interested and qualified? Go to Promasidor career website on careers.promasidor-ng.com to apply
Note
When the page open Click "Key Account Coordinator" and apply
Carefully check the description of this job BEFORE applying for it. Our selection process ensures that we do not recruit anyone who does not meet our requirements.
So, take some time and examine carefully the job description below. Do not apply if you feel your actual profile does not correspond to our requirements. We regularly have new job openings, if this isn't a job for you, you could come back at a later date to see if there are suitable jobs available