ATTENTION!!! FOLLOWS US ON GOOGLE NEWS and be the first to know about high paying job vacancies so you can apply IMMEDIATELY. Click here to JOIN GOOGLE NEWS.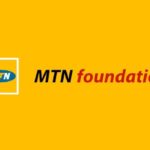 Job Title: Officer, Logistics Operations (Supervisory)
Company: MTN Nigeria
Locations: Enugu/Port-Harcourt
Employment status: permanent
MTN Nigeria – The leader in telecommunications in Nigeria, and a part of a diverse community in Africa and the Middle East, our brand is instantly recognisable. It is through our compelling brand that we are able to attract the right talents who we carefully nurture by continuously improving our employment offerings even beyond reward and recognition.
Job Description
To support the logistics processes which covers storage and transportation of requirements for trading stock and fixed assets.
Also responsible for planning & management of deliveries, management of inventory returned from site/customers including receipt, repair / replacement by supplier or declared as scrap and disposal.
Create/ maintain charge lines (refers to financial costs associated with shipping routes) and validate critical information has been included
Manage landed costs
Update carrier rates and setup related carrier configuration in oracle
Responsible for arranging / obtaining the customs clearance documents and verifying the accuracy & completeness against stipulated requirements
Prepare import customs documents as per the statutory guidelines
Assign shipment to the supplier as per the approved supplier list (asl) and track status for reporting
Receive advance shipping notice (asn) from supplier and update the oracle
Schedule receipt based on the ASN received and arrange for logistics
Update/ maintain shipment line groups and expected shipment lines (lines refer to shipping routes). Verify that required fields have been updated
Participate and provide inputs in ad-hoc meetings
Execute day-to-day operations
Resolve operational issues
Escalate issues and requests as required
Arrange deliveries for the orders in case of parcel shipment and full truck load (FTl) / less than truck load (LTL)
Ship/ deliver orders for service order or preventive/ scheduled maintenance
Verify quantity and item details being dispatched matches with the delivery order/dispatch note
Manage outbound transportation
Liaise with the lSP for the delivery status
Track the shipment and escalate to the supervisor in case of any deviation from the schedule
Assist the supervisor in planning the logistics for outbound operations and provide relevant information to the supervisor
Prepare / arrange for transport related documents
Reverse logistics
Confirm with the customer for the date and time of collection of items / materials to be returned
Arrange logistics to collect items/materials in case of customer return/site return
Liaise with the suppliers for the delivery schedule
Continuously seek self-professional development to sharpen skills and capabilities in a versatile and evolving digital landscape.
Foster active collaboration and relationships with employees across all levels and divisions in line with MTN'S VB and values.
Job Condition
Normal MTNN working conditions
May be required to work extended hours
Open plan office
Requirements, Experience & Training
Education:
First Degree in Supply Chain Management Or Related Qualification
Experience:
3-7 Years of Experience in Supply Chain Management;
Experience working with others
Experience working in a small to medium organization
Working Knowledge of Oracle.
Minimum Qualification
METHOD OF APPLICATION
Use the link(s) below to apply on company website.