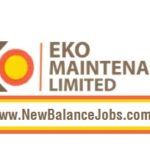 Job Title: Procurement Officer
Company: Eko Maintenance Limited
Location: Lagos
Eko Maintenance Limited is a rapidly growing Facility Management Company that specializes in maintenance of high rise building facilities with office located in Victoria Island, Lagos. In view of our quest for expansion, we are currently recruiting to fill the position below:
Job Responsibilities:
Estimate and establish cost parameters and budgets for purchases.
Create and maintain good relationships with vendors/suppliers.
Make professional decisions in a fast-paced environment.
Maintain records of purchases, pricing, and other important data.
Review and analyze all vendors/suppliers, supply, and price options.
Develop plans for purchasing equipment, services, and supplies.
Negotiate the best deal for pricing and supply contracts.
Ensure that the products and supplies are high quality.
Maintain and update list of suppliers and their qualifications, delivery times, and potential future development.
Qualification Requirements
B.Sc or HND degree.
Candidates must have worked in a construction company or a facility management company.
Solid knowledge and understanding of procurement processes, policy and systems.
Minimum of 1 year experience as procurement officer or related position.
Proficient in Microsoft Office Suite.
Ability to negotiate, establish, and administer contracts.
Ability to procure locally and internationally.
METHOD OF APPLICATION
Applicants should send CVS to [email protected]