ATTENTION!!! FOLLOWS US ON GOOGLE NEWS and be the first to know about high paying job vacancies so you can apply IMMEDIATELY. Click here to JOIN GOOGLE NEWS.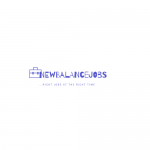 The International Organization for Migration (IOM)
Procurement & Logistics Assistant Intern vacancy at The International Organization for Migration (IOM)
Job Title: Intern (Procurement & Logistics Assistant)
SVN No. : CFCV2019.74
Location: Lagos
IOM Classification: Internship
Organizational Unit: Resource Management
Type of Appointment: 6 months Internship with possibility of extension
Estimated Start Date: As soon as possible

Context
Working under the overall supervision of and the Procurement and Logistics Officer, Lagos and the direct supervision of the Procurement & Logistics Assistant, Lagos and in close coordination with all the RM and Programme Units, the incumbent will assist in carrying out Procurement and Logistics functions in accordance with IOM's regulations, rules and procedures:
Core Functions / Responsibilities
Assist in carrying out procurement and logistical tasks within the office, including procurement, supply and transport, documentation, storage and warehousing, equipment up-grading, etc.
Assist in following-up on the status of purchase orders and keep the requesting unit abreast of estimated time of delivery or any changes that may affect or modify the pre-determined delivery conditions.
Assist in verifying conformity of delivered goods to the specifications in the purchase order and if they are in good condition, report deviations and take corrective measures in coordination with requesting Unit.
Assist in organizing and maintaining tracking and filing systems for asset supply and programme material distribution
Assist in maintaining the asset inventory list and update it at regular intervals by carrying out physical verification of assets in the office and at the warehouse; conduct issue of assets based on proper documentary authorization. Additionally, adhere to IOM procedures for disposal of assets.
Assist in maintaining procurement, inventory and vendor database.
Assist in preparing tender Documents and the other sequential documents such as, keeping records of the number of issues, collection of cash, Pre-bid Meetings Bid Submission, Bid Evaluation Resolution to Award and Notice of Award.
Assist in supporting timely and regular reporting of procurement/logistical data of the office
Perform other duties as may be assigned.
Required Qualifications and Experience
Students approaching the end of their studies and preparing a thesis, or recently graduated, between 19 and 36 years old, who have less than two years of relevant working experience;
Students holding a scholarship for internship placements in international organizations and/or for whom internship is required to complete their studies;
Students sponsored by governmental/non-governmental institutions and/or academia to work on specific areas relevant to both IOM and the sponsor; Background in Logistics and Supply Chain Management and other related courses;
Experience in related field is advantageous
Languages:
Fluent in English, Working knowledge of local language
Required Competencies Behavioral
The incumbent is expected to demonstrate the following competencies:
Values:
Inclusion and respect for diversity: respects and promotes individual and cultural differences; encourages diversity and inclusion wherever possible.
Integrity and transparency: maintains high ethical standards and acts in a manner consistent with organizational principles/rules and standards of conduct.
Professionalism: demonstrates ability to work in a composed, competent and committed manner and exercises careful judgment in meeting day-to-day challenges.
Core Competencies – behavioural indicators level 1:
Teamwork: develops and promotes effective collaboration within and across units to achieve shared goals and optimize results.
Delivering results: produces and delivers quality results in a service-oriented and timely manner; is action oriented and committed to achieving agreed outcomes.
Managing and sharing knowledge: continuously seeks to learn, share knowledge and innovate.
Accountability: takes ownership for achieving the Organization's priorities and assumes responsibility for own action and delegated work.Communication: encourages and contributes to clear and open communication; explains complex matters in an informative, inspiring and motivational way.
Other:
Any offer made to the candidate in relation to this vacancy notice is subject to funding confirmation.
Only candidates residing in the country of the duty station within commuting distance of the duty station will be considered.
Appointment will be subject to certification that the candidate is medically fit for appointment, accreditation, any residency or visa requirements, and security clearances.
Women with the above qualifications are encouraged to apply.
METHOD OF APPLICATION
All Interested and qualified candidates are invited to submit their Applications via email to: HRNIGERIA@iom.int indicating position applied on subject line

Note
In order for the applications to be considered valid, IOM only accepts applications with a cover letter not more than one page specifying the motivation for application, addressed to Human Resources, International Organization for Migration (IOM) and with a subject line CFCV2019.73 Lagos. INTERN (Project Assistant-Data Management)
All applications should include a functional email address, mobile numbers and detailed curriculum vitae (CV).
Please note that this position is open only to Nigerian National applicants and only shortlisted candidates will be contacted.