ATTENTION!!! FOLLOWS US ON GOOGLE NEWS and be the first to know about high paying job vacancies so you can apply IMMEDIATELY. Click here to JOIN GOOGLE NEWS.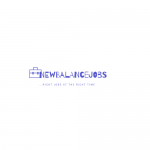 Job Title: Logistics & Admin Assistant
Company: Oxfam
Location: Abuja
Internal Job Grade: E2
Contract type: Fixed Term (renewable)
Reporting to: Supply Logistic Officer
Staff reporting directly to this post None
Oxfam is an international confederation of 17 organizations (affiliates) committed to creating a just world without poverty. In Nigeria Oxfam works in the areas of Economic Justice/Sustainable Livelihoods, Humanitarian Programming to save lives, Advancing Gender Justice and Good Governance, adopting a right based approach.
Job Purpose
The Logistics and Admin Assistant is required to support the supply and logistics officer in administration and office management. And ensure effective, transparent and accountable support to the  countrywide staff members.
The job holder will provide efficient administrative support to the country office and management.
Job Responsibilities
The Logistics and Admin Assistant will perform the following specific duties:
Front Desk Managements:
Maintain attractive, pleasant and neat front desk area.
Ensures that all persons entering the office building are authorized to do so.
Receives and assists visitors to the office courteously, answering queries and providing information.
Deliver messages to staff not in office.
Organizes notice boards at the reception area and outside the entrance to the office regularly displaying important and useful information for the attention of members of staff and visitors.
Manages office telephone communication effectively by:

Receiving all incming telephone calls in an efficient and courteous manner.
Recrding all incoming messages for staff when they are absent ensuring messages are distributed and followed up appropriately within the office.
Making fficial calls on behalf of staff members, especially senior managers.
Maintaining a directry of useful telephone numbers.
Maintaining phne call log especially for international calls.
Administrative support:
Provide administrative support to the country Director/Acting Country Director in matters relating to organizing events, follow up of requests, print out contracts and documents for signature, delivery of messages, etc.
Ensure staff mobile phones are credited on monthly basis. Bills are cleared on timely basis through proper process and documentations.
Facilitate hotel and guesthouse bookings for OXFAM staff, partners and visitors via proper and transparent processes, follow-up the presentation of monthly bills and ensure that approved payment request is submitted in a timely manner.
Process domestic and international flights bookings and ticket issuance for staff, partners and Oxfam's  guests. Ensure process is done through approved documentation following Oxfam procurement and administrative guidelines and policies.
Ensure Accommodation & hall reservations for events and other purposes are properly organized and managed as requested.
Ensure airport drop off/pick up and visitors office commute is organized in accordance with Oxfam procedures.
Prepare payment requests as instructed.
Maintain an efficient filing system of payment packs and other document if needed.
Maintain filling system as per Oxfam's guidelines.
Request for replenishment of office consumables and ensure no stockouts.
As assigned, covers the reception desk and attends to requests in a courteous manner.
As assigned, receives, issue and records incoming and outgoing assets in transit stores.
Receives and record invoices sent to Oxfam and deliver them to their designated staff member/s.
Take responsibility for monitoring cleaning and organizing the kitchen and ensure the office as a whole is cleaned on daily basis throughout the working days.
Advises line supervisor on issues related to contracted suppliers and services providers related to admin works.
Event and Hospitality Management:
Provides event management assistance during internal or external meetings.
Prepares beverages for office staff, visitors and meetings throughout the workday. As necessary, requests and purchases snacks for staff meetings and visitors.
Replenishes kitchen consumables at the beginning of each workday and maintain consumption records.
As assigned, performs other tasks which are consistent with this in the organization.
Office Maintenance and Renovations:
Monitors outsourced contractors (cleaning company, gardener, flight booking, hotels, etc).
Ensures office is equipped with adequate cleaning materials and consumables.
Ensures appropriate electrical appliance usage to avoid hazardous acts and report non-compliance to line manager.
Ensures that communal area and gardens are well maintained.
Identifies and reports possible office furniture and fitting repairs. Ensure all office defects are reported and addressed immediately.
Reports management:
Maintain logistics and admin files in an organized, accurate and up to date manner.
Line manage, monitor and guide the work of outsourced contracted service providers.
Produce weekly movement tracker on box and share the link with the management.
Produce admin monthly reports as well as procurement tracker for flight tickets, hotel accommodation, catering services, etc.
Update Oxfam contact list as required in collaboration with HR.
Comply with all relevant Oxfam policies and procedures with respect to code of conduct, fraud, health and safety, equal opportunities and other relevant policies.
Work in close collaboration with the finance and HR departments to ensure effective operations and strong team spirit
Carry out any other tasks required by the line manage..
Self-Development:
Develop self, and maintain knowledge of Oxfam administrative systems and processes.
Persons Specifications
Education:
A minimum of  Bachelor degree or HND in Social Science,
Experience:
Minimum two (2) years' work experience with at least One (1) year spent in a similar role is essential
Experience in Administration and office management with an INGO is desirable
Skills & Abilities:
Fluency in written and spoken English
Strong organisation and prioritisation skills
Strong interpersonal skills
Ability to demonstrate sensitivity to cultural differences and gender issues, as well as the commitment to equal opportunities.
Commitment to Oxfam's safeguarding policies to ensure all people who come into contact with Oxfam are as safe as possible.
Organisational Values:
Accountability – Our purpose-driven, results-focused approach means we take responsibility for our actions and hold ourselves accountable. We believe that others should also be held accountable for their actions.
Empowerment – Our approach means that everyone involved with Oxfam, from our staff and supporters to people living in poverty, should feel they can make change happen.
Inclusiveness – We are open to everyone and embrace diversity. We believe everyone has a contribution to make, regardless of visible and invisible differences.
Key Behavioral Competencies:
Decisiveness: We are comfortable to make transparent decisions and to adapt decision making modes to the context and needs.
Influencing: We have the ability to engage with diverse stakeholders in a way that leads to increased impact for the organization We spot opportunities to influence effectively and where there are no opportunities we have the ability to create them in a respectful and impactful manner.
Humility: We put 'we' before 'me' and place an emphasis on the power of the collective, nurture the team and play to the strengths of each individual. We are not concerned with hierarchical power, and we engage with, trust and value the knowledge and expertise of others across all levels of the organization.
Relationship Building: We understand the importance of building relationship, within and outside the organization. We have the ability to engage with traditional and non-traditional stakeholders in ways that lead to increased impact for the organization.
Listening: We are good listeners who can see where deeper levels of thoughts and tacit assumptions differ. Our messages to others are clear and consider different preferences.
Mutual Accountability: We can explain our decisions and how we have taken them based on our organizational values.  We are ready to be held to account for what we do and how we behave, as we are also holding others to account in a consistent manner.
Agility, Complexity, and Ambiguity: We scan the environment, anticipate changes, are comfortable with lack of clarity and deal with a large number of elements interacting in diverse and unpredictable ways.
Systems Thinking: We view problems as parts of an overall system and in their relation to the whole system, rather than reacting to a specific part, outcome or event in isolation. We focus on cyclical rather than linear cause and effect. By consistently practicing systems thinking we are aware of and manage well unintended consequences of organizational decisions and actions.
Strategic Thinking and Judgment: We use judgment, weighing risk against the imperative to act. We make decisions consistent with organizational strategies and values.
Vision Setting: We have the ability to identify and lead visionary initiatives that are beneficial for our organization and we set high-level direction through a visioning process that engages the organization and diverse external stakeholders.
Self-Awareness: We are able to develop a high degree of self-awareness around our own strengths and weaknesses and our impact on others. Our self-awareness enables us to moderate and self-regulate our behaviors to control and channel our impulses for good purposes.
Enabling: We all work to effectively empower and enable others to deliver the organizations goals through creating conditions of success. We passionately invest in others by developing their careers, not only their skills for the job.  We provide freedom; demonstrate belief and trust provide appropriate support.
METHOD OF APPLICATION
All interested and qualified candidate should use the link below to apply