ATTENTION!!! FOLLOWS US ON GOOGLE NEWS and be the first to know about high paying job vacancies so you can apply IMMEDIATELY. Click here to JOIN GOOGLE NEWS.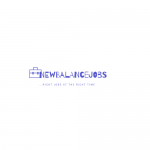 Expansion Sales Executive
Company: Workforce Group
Location: Lagos
Report to: Expansion Supervisor
Workforce Group – Our client, a top player in the FMCG industry, is urgently in need of Expansion Sales Executive who can handle all issues of new location, capture of existing stores, lettings renewals and cooperate with the sales department to ensure profitability of the new stores, to fill the position below:
Job Descriptions
To incorporate outlets to the 234 Stores platform whose levels of productivity, volume, investment and expenses enable them to obtain a profitability that ensures their continued existence.
Also, to ensure execution of the 234 Store expansion plan beginning with maintaining the validity of the lease contracts belonging to the core business, locating outlets to establish new businesses and negotiating with land, license or open market business owners and acquisitions.
Responsibilities
Expansion Plan:
Achieve the goals set out in the assigned expansion plan, while optimizing the use of company resources. Prepare business case for all expansion businesses.
Ensure that all selected outlets meet defined location characteristics
Ensure that Economic assessments are within established parameters
Integrate business case to the business file
Leasing renewals and Negotiations
Negotiate leases
Estimate the refurbishment value and use the investment in the outlet as advantage during negotiations.
Ensure that the leasing policy is respected.
Integrate contract to the business file.
Coordination with different areas:
Ensure proper coordination and handling of all contracts accordingly
Coordinate the business' refurbishment and equipment with the Building and Maintenance Department.
Coordinate the date of business opening with the HR, Sales and Purchasing Teams.
Comply with the lease renegotiation plan for the core businesses.
Execute the business closure plan if necessary
Comply with the expansion processes and protocols.
Follow-up on developments in the expansion, maintenance and contract renegotiation plans (update expansion plumbing).
Job Requirements
B.Sc or HND in any relevant discipline (Must have done NYSC)
3-4 years of experience in Retail Sales
Good Negotiation & Relationship Management Skills
Basic pay: N90,000 – N110,000/month plus commission and other benefits.