ATTENTION!!! FOLLOWS US ON GOOGLE NEWS and be the first to know about high paying job vacancies so you can apply IMMEDIATELY. Click here to JOIN GOOGLE NEWS.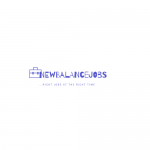 Federal Executive Affairs job at MTN Nigeria
Job title: Manager, Federal Executive Affairs
Company: MTN Nigeria
Employment Status: Permanent
Department: Government Relations
MTN Nigeria – The leader in telecommunications in Nigeria, and a part of a diverse community in Africa and the Middle East, our brand is instantly recognisable. It is through our compelling brand that we are able to attract the right talents who we carefully nurture by continuously improving our employment offerings even beyond reward and recognition.
Job Description
To liaise and manage relations with federal ministries, parastatals, agencies and relevant multilateral institutions (ecowas) on behalf of MTN.
To ensure that activities of the company to a large extend is continuous and is not impeded by government bureaucracy, regulations and policies that are inimical to MTN's interests.
Manage unit and departmental budget in line with budget approvals.
Respond to internal and external inquiries related to federal affairs.
Informs internal clients of key legislative and political developments and works to understand impacts and formulate an effective response
Network and build solid relationships with internal units and relevant third parties (e.g. strategic investors, technical and finance partners, business consultants etc.) and develop a close working relationship with relevant information sources to provide an integrated service.
Monitor and contribute to the development of policies, white papers and national plans that might impact mtn to ensure risks are mitigate and opportunities are accessed.
Maintain effective corporate relationship with key stakeholders and decision makers in the executive and legislative arms of government as well as government agencies to effectively channel the goals and desires of NTNN.
Identifies allies and alliances, and builds them to MTN's advantage.
Manage all MDAS to assure a beneficial relationship for MTN.
Support in enhancing MTN's profile amongst governmental stakeholders for effective engagement and guarantee access to mtn management (across all divisions) to such key stakeholders as required.
Develop relationships with public policy makers and allied policy organizations that can be helpful when working on issues of importance to the company
Influence federal public policy, including legislation and regulation, to ensure business sustainability.
Support the development of a company-wide government relations strategy in alignment with MTN Nigeria's business direction.
Liaise with relevant internal groups to ensure compliance with applicable policies of the ministry of communications, national planning commission, federal ministry of finance, customs service, NLRC, NIPC; etc.
Where required, manage the process and ensure the obtainment of approvals from mdas including national office of technology acquisition and promotion (notap), NLRC, row etc.
Oversees analysis of proposed federal legislation to determine potential impact on the organization.
Establishes company positions on federal regulations and communicates positions internally and externally.
Monitors legislative and regulatory activities, oversees the implementation of policies that support organizational goals.
Solicits, digests and effectively translates internal business input on legislative and regulatory developments that may affect mtn.
Identifies and articulates major opportunities and threats related to policy, politics and people, both within MTN and externally
Educate legislators, staff, members of administrative departments, and other important stakeholders on MTN's products and positions.
Identify policy opportunities to gain competitive advantage and new opportunities to build federal support for MTN projects.
Carry out research, provide detailed policy analysis, identify regional vulnerabilities and recommend due mitigation.
Conduct regular political audits and provide periodic intelligence reports, political audits and proactive feedback on emerging issues, developments and trends.
Provide advisory support to the sm, public affairs on key government matters especially as it relates to the telecoms industry to all business functions
Provide management across all divisions with insights on national and regional government legislation policy to accommodate current and future business initiatives.
Responsible for legal compliance associated with federal and sponsorship program.
Continuously seek self-professional development to sharpen skills and capabilities in a versatile and evolving digital landscape.
Identify, evaluate and track the development needs and performance of staff within the department, providing opportunities for staff to build on the company's investment in their training and improve productivity.
Promote a sustainable organizational culture that enhances employee productivity and oversee the management of the year on year performance of all dimensions of the group culture audit.
Job Condition
Standard MTNN working conditions
May be required to work extended hours.
Requirements, Experience & Training
6-13 years' experience including:

Minimum of 3 years' experience in an area of specialization (government relations and/or stakeholder engagement function/activity) with experience in supervising/managing others

Effective stakeholder relationship management experience in a telecoms regulatory environment
Experience in a commercial legal environment, alternatively within a legal & regulatory control body
In depth experience and understanding of the Nigerian telecommunications industry and regulatory framework
Strong and effective business communication/negotiation/influencing skills (verbal and writing skills)
Minimum Qualification
METHOD OF APPLICATION
Use the link(s) below to apply on company website.