ATTENTION!!! FOLLOWS US ON GOOGLE NEWS and be the first to know about high paying job vacancies so you can apply IMMEDIATELY. Click here to JOIN GOOGLE NEWS.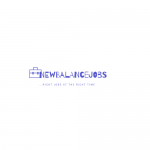 Job Title: MAIDA Program Intern
Reference Number: MDG/HUMOPS/2019/00060
Location: Maiduguri, Borno
Length of Internship: 6 Months
Dates of Internship: 20th May, 2019
Mercy Corps is a leading global organization powered by the belief that a better world is possible. In disaster, in hardship, in more than 40 countries around the world, we partner to put bold solutions into action – helping people triumph over adversity and build stronger communities from within. Now, and for the future.
Project Descriptions
The MAIDA programme will directly support the recovery of at least 70,000 women, men, girls and boys who are returnees, IDPs and members of host communities affected by the Boko Haram insurgency in southern and central Borno State.
The objective of MAIDA is to increase the social cohesion and resilience to economic, social and climate related shocks in Borno State in an environmentally-conscious way. Four interrelated and mutually reinforcing intermediate outcomes will contribute to achieving this objective.
First, MAIDA will restore and improve rural livelihoods in an ecologically sustainable manner by enabling households to take advantage of existing and new agricultural market opportunities. In parallel, adolescents and youth will be empowered as economic actors in their communities through access to employment, diversified livelihood opportunities, vocational training and business development initiatives. These outcomes will be reinforced by improved access to social protection and community-based services for women, youth, adolescent breadwinners and other at-risk groups.
Finally, overall, social cohesion will be strengthened within and between conflict-affected communities and environmental resource; management will be improved in areas of displacement and return.
Sectors of intervention will include market-led and climate-smart livelihood and employment opportunities, vocational training for youth, social and economic protection and community reintegration and peacebuilding.
Economic recovery activities will build resilience through Making Markets Work for the Poor (M4P) market systems-based models, reducing poverty by enhancing the ways that poor and vulnerable households interact with markets.
Learning Objectives
This position will offer the intern an opportunity to understand what Mercy Corps stands for as well as understand the Humanitarian program in Borno State. Working in the MAIDA department, the Intern will be able to learn how to plan and prioritize work schedule in a fast demanding work environment, in addition to working with participants of the different component of the program and the community in general.
The Intern will work with other team members in MAIDA as well as other programs and should be able to develop good working relationship with the rest of the team.
Major part of the job responsibility will be to support program staff in the general program implementation and support with the logistical arrangements of moving to the field and participating in community sensitization.
Intern's Responsibilities
Under the direction of the Program Coordinator, the Intern will be responsible for the day to day support to the department specifically:
Work with the program assistant's in collecting and compiling all the documents ensuring they are filed both in hard and soft copy.
Under supervision raise PR's for hotel bookings for any trainings and workshops
Track all the items that shall be purchased for the use of program activities such as training material, and refreshments
Support in conducting spot checks for program activities periodically, whilst collecting data on attendance and entry into the database
With the support of the assistant's, track MAIDA costs and take the department's inventory and make request in time
Support implementation of community engagement activities in collaboration with the program team.
Support with organization of meetings with relevant stakeholders and guide the project staffs to the various meeting points as required.
Support program officers to ensure progress according to the developed schedule and work plan.
Support in the coordination in target geographic areas.
Perform other tasks as required.
Deliverables:
With the support of program officers, contribute to all fieldwork, including monitoring and supporting beneficiaries during spot checks coordinating with community leaders
Support in conducting monitoring and data collection as directed by the Program Coordinator assisting with specific surveys or assessments as needed
Support the program assistants in tracking costs as well documentation and filing of all program related files
Work together with the team to develop movement plans, raise PR's for materials and hall hire
Job Requirements
Ideal Candidate should possess the following qualifications:
BA/S in relevant field preferred
Good organization skills.
Ability to work under pressure
Good oral and written skills and computer skills
Strong computer skills on MS office programs
Fluency in English and Hausa is required
Working Conditions and Remuneration
The program has lots of activities to be implemented that need to be completed within strict timelines. The intern will be expected to work beyond the normal working hours some days and should be able to cope with pressure of doing every task fast, effectively and efficiently.
Office space as well as working equipment is limited and Intern will have to cope with sharing space as well as equipment with the other team members.
Mercy Corps interns and volunteers represent the agency both during and outside of work hours and are expected to conduct themselves in a professional manner and respect local laws, customs and Mercy Corps' policies, procedures, and values at all times and in all in-country venues.
For the duration of this internship assignment the intern will receive: 60,000 NGN per month
Intern will remain responsible for all costs associated with: transport, meals, accommodation
METHOD OF APPLICATION
Interested and qualified candidates should submit no more than 4 page CV and Cover Letter in one document, addressing the position requirements to: ng-recruitment.nigeria@mercycorps.org
Note
All applications must include the position title and Reference Number in the subject line.
CV and Cover Letter and should not be more than 4 pages
Please note that only short-listed candidates will be contacted for interview and we are an equal opportunity organization so women are strongly encouraged to apply for this position.