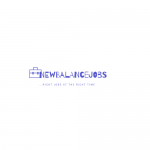 Website Graceco Limited
Sales Manager (Modern Trade)
Company: Graceco Limited
Location: Alagbado – Lagos
Level: Senior Staff
Status: Full Time
Reports To: Director, Sales and Logistics
Graceco Limited is a food processing and manufacturing company with specialty in consumer goods and the production of input for bakers and the confectionery industries. Graceco is a leader in confectioneries and bakers' items. Our success is powered by our world-class team of highly engaged and committed staff.

Job Summary
The Sales Executive (Modern Trade) is responsible for executing specific measures and actions in the Modern Trade Business category to achieve the planned volume for the year through robust sales and distribution system.
He/she should achieve maximum sales profitability, growth and account penetration within an assigned territory and/or market segment by effectively selling the company's products to new and existing clients in different outlets.
Detailed Job Description
Target Planning & Achievement:
Breakdown monthly revenue target and divide among sales executives and key accounts.
Achieve growth and hit at least 80% of monthly revenue target by successfully managing the sales team.
Develop predictive Daily Route Activity Report (DRAR) for sales executive in line with achieving monthly targets.
Develop strategy and tactics towards achievement of monthly revenue.
Designing and implementing strategic sales plan than expands company's customer base and ensure its strong presence.
Supervision of Sales Executives:
Ensure 98% adherence to DRAR on a daily basis.
Ensure targets are delivered through people management, performance review, reward and individual recognition.
Apply consequence management – reward high performers and apply necessary disciplinary action to underperforming executives.
Review executive's daily and weekly performance towards monthly target.
Provide on-the-ground support for sales executives to validate information in DRAR.
Ensure executive achieve at least 80% of their monthly targets.
Maintain sales volume and product mix towards achievement of target.
Manage Modern Trade Accounts (via Sales Executives)
Build and promote strong, long-lasting customer relationships by partnering with them and understanding their needs.
Set monthly targets for outlets and key accounts based on revenue and approved products.
Monitor outlet and key account performance on a weekly and monthly basis via communication of stock availability, order generation, and returns management.
Ensure outlet achieves at least 80% of monthly targets and minimum of 1% of returns.
Ensure outlets and key account shelves are always stocked.
Provide market intelligence on competitors such as market shifts, emerging markets, new products/prices, etc.
Order & Receivables Management:
Ensure 100% of approved products for the Baker's Choice Brand are available in outlets and key customers.
Work with production to ensure that minimum re-order level quantity for each products is maintained in the store at all times.
Work with Logistics Department to ensure that 95% orders are delivered within 48hrs of initial order.
Returns must be limited to 1 % of monthly sales.
80% of receivables must be collected within 14 days; 95% within 30 days; and the remaining 5% must be collected within 45 days.
Selling & Distribution Management:
Selling and distribution cost cannot exceed 5% of monthly sales revenue
Prepare monthly report analysis on fuel usage, transportation cost, mileage, etc. for management's review
Management Reporting:
Prepare weekly and monthly reports for Sales Director
Other reports as requested
Other responsibilities:
People management; curb lateness and absenteeism among sales reps
Continually assess current distribution channels, develop and evaluate their performance and manage conflict ensuring alignment with territory plans.
Other tasks as assigned by Management from time to time
Requisite Qualifications / Experience
HND/B.sc in number related course such as Business
Administration, Economics, Sales/Marketing, etc.
Minimum of 5 years' experience in similar position
Certified member of Institute of Sales and Marketing Management of Nigeria (ISMMN)
Required Skills / Attributes
Successful previous experience as a sales representative or sales manager consistently meeting or exceeding targets.
Proven ability to drive sales process from plan to close.
Excellent mentoring, coaching and people management skills.
Committed to continuous education through workshops, seminars, online programs, and conferences.
Demonstrated ability to communicate, present and influence credibly and effectively at all levels of the organization.
Excellent negotiation skills
Excellent organization and planning skills
Ability to build and maintain relationships
Excellent oral and written communication skills
Superior understanding of the company's brands and products
Strong sense of professionalism, integrity, sound judgment and tact
Ability to maintain confidentiality; protect trade secret
Proficiency in the use of Selling module on ERP
Working Tools:
Approved Graceco policies
ERPNext
Vehicle
Cell Phone and Laptop
Working Hours:
Working time is normally between 7:30am-5pm Mondays to Fridays and 8:30am-3pm on Saturdays.
METHOD OF APPLICATION
Applicants should send their updated Resume to: [email protected] The subject of the mail should be "Sales Manager MT". OR "SAS".