ATTENTION!!! FOLLOWS US ON GOOGLE NEWS and be the first to know about high paying job vacancies so you can apply IMMEDIATELY. Click here to JOIN GOOGLE NEWS.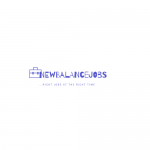 Head, Architecture & Planning job at 9Mobile
Job Title: Head, Architecture & Planning
Company: 9mobile
Location: Lagos, Nigeria
9mobile is a Nigerian private limited liability company. EMTS acquired a Unified Access Service License from the Nigerian Communications Commission in 2007. The License enables EMTS provide Fixed Telephony (wired or wireless), Digital Mobile Services, International Gateway Services and National/Regional Long Distance Services in addition to spectrum assignments in the 900 and 1800 MHz bands.
Job Summary
Directly responsible for translating the Corporate Strategy/Business Plan into an appropriate Information Technology (IT) strategy that defines how the IT organisation contributes to business success.
Develop, periodically refresh and govern the Enterprise IT Architecture and enforce compliance through the Architecture Review Board (ARB), Change Control Board (CCB) & other relevant governance bodies.
Enable superior business performance by championing enterprise agility, innovation and on-time, value-based delivery through robust architecture principles & governance, excellent risk judgement and a relentless drive for IT-enabled business process optimization.
Communicate the value of EA across the organization. Drive for continuous alignment of IT actions/initiatives with business objectives and ensure that IT strongly contributes to achieving enterprise goals.
Principal Functions
Strategic/Tactical:
Lead the development and periodic update of the IT strategy to ensure that IT actions are appropriately scoped to deliver business value.
Define the blueprint that drives IT investment and continuously align IT actions with business goals.
Guide technology decisions, drive business cases/justification, ensuring alignment with business objectives and established architecture principles & standards;
Oversee and engender the implementation of reusable architectural artifacts and solution components that facilitate faster time to market, quick time to value, improved QoS/QoE, growth, profitability business agility, operational efficiency and IT cost efficiency/optimization.
Capture, preserve and maintain complex knowledge of the business and supporting technology landscape and distil into usable format for everyday business and technology decision support;
Establish and enforce architecture principles and standards through the platform of the Architecture Review Board (ARB) and other architecture governance processes. Coordinate the activities of the ARB;
Enable enterprise agility (i.e. facilitate quick response to market dynamics and adoption of new business models) by taking out complexity and potential change inhibitors within the IT landscape.
Develop and maintain a roadmap of IT initiatives to deliver the target architecture for the realization of extant business vision and strategies.
Drive technology innovation to create business value in terms of improved business performance and ROI.
Develop and manage a fit-for-purpose framework for continuous capacity planning & monitoring with a view to proactively meeting and anticipating business demand across all IT systems.
Collaborate with other functional units to elicit input to the architecture development and governance process. Operational
Create and communicate models/artifacts that describe the enterprise architecture and enable its evolution. Ensure timely, accurate and up to date documentation of the IT landscape.
Promote a strategy-led, integrative approach to solution design to business issues that transcend functional boundaries.
Work with the Program & Portfolio Management team to structure the IT program portfolio in a manner that guarantees quick time to value of the associated business benefits with minimal risk.
Act as stage-gate for approving all IT solution designs proposed as prerequisite for solution build and implementation. Validate compliance to architecture principles at key development checkpoints for solutions in development on the one hand and changes to those in production on the other.
Drive business process optimization and integration, covering enterprise application integration and enterprise data integration (EAI & EDI) within both internal and external contexts.
Participate in CCB processes for governing operational changes to production and non-production IT environments to ensure operational stability, good risk impact assessment & mitigation and adherence to architecture standards and principle.
Produce infrastructure capacity plans to proactively meet the enterprise demand for IT services. Ensure alignment of capacity projections with those of other demand management / planning functions across all technology functions within the organization.
Provide technical leadership for the implementation and integration of IT programs. Own the design of fit-for-purpose solutions to business problems by facilitating design workshops with key stakeholders with strong emphasis on business value, risk and on time to value.
Interface with 3rd parties, including vendors, OEMs, business partners and other external parties for solution design, integration and connectivity as the case may be.
Take ownership of technical project deliverables and ensure delivery to acceptable standards. Contribute to assessing business value delivered on these projects.
Perform other duties as assigned by the Chief Product and Information Officer.
Educational Requirements   
First degree or equivalent in Engineering, Computer Science/IT, or a related/relevant discipline.
Postgraduate and/or professional qualifications in related fields and/or an MBA will be an added advantage;
Nine (9) to twelve (12) years work experience in a Telecom/IT environment with at least three (3) years in solution architecture at managerial level.
Sound knowledge of internal business processes, leading/emerging technologies, and developments within the mobile telecommunications industry and related ecosystems.
Experience in working through complex issues and providing alternative solutions. Adept at communicating technical details to solution developers.
Ability to lead, influence and gain the confidence and respect of senior executives and functional leadership.
Highly developed business communications skill (verbal and written), team player, change agent, strategic and creative, excellent solution architecture skills and the ability to drive consensus and compliance from all areas within the company.
Ability to cope and deliver at satisfactorily high levels under intense pressure.
Exceptional analytical, quick-learning and critical thinking skills.
METHOD OF APPLICATION
Click 9Mobile career website on careers.9mobile.com.ng to apply