Internship
Part Time
Temporary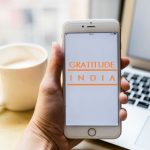 Gratitude India (Nigeria)
Today we will be sharing some work from jobs you can do as a Nigeria.
This job give you the opportunity to stay in your house and work and also you stand a chance to earn as much as you can Imagine.
About Gratitude India
GRATITUDE INDIA", was Established In 2004, Is An ISO 9001:2008 Certified Company, Which Follows A center-right Ideology That Candidates Are Superior To The Clients. This Is In Stark Contrast To The Left Wing Ideology Of All Consultancies Who Boast About Their Relationship With The Clients And They Believe Their Success Is Only And Only Because Of Their Clients. We Have A Contrary View But At The Same Time, We Also Value Our Clients Only After Ensuring The Candidate Is Happy. This Makes Us A center-right Wing Consultancy
With The Operations Of The Company Handled By Industry Professionals, We As A Team Are Able To Successfully Cater To The Recruitment And Staffing Requirements Of BPO/ Ecommerce Sector From Onshore To Offshore Locations. Over The Period, Though Gratitude Has Earned The Wrath Of Some Corrupt Hr's Due To Our Ideology We Have Received Considerable Support Of Our Candidates Which Has Made Gratitude Grow In Several Locations
We Are Based At Multiple Locations In India & Philippines;
Gratitude An International recruitment firm is hiring
Role: HR Recruiter
Industry: Recruitment
Location: From Home
Salary: Confidential
Job role
Online recruitment. Fulfilling the tactical objectives of a business through hiring and retaining employees is one job of an HR recruiter. HR professionals can succeed in this important role by developing and implementing recruiting plans and strategies, striving to bring in the best people to fill company needs.
Gratitude India seeks applicants to work with them as HR Recruiters. As a recruiter, you will be hiring for international Companies in various Countries!
Successful applicants will receive extensive training to enable them to fulfill their roles and ensure that they succeed in the job. Our team members have a great positive can-do attitude with a passion to succeed
How can you apply for this online job at Gratitude India?
All interested and qualified applicant are expected to send a mail to [email protected] or WhatsApp +91 9167581112
Closing Date:
Not Stated