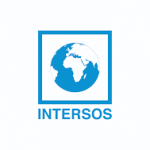 newbalancejobs INTERSOS
Human Resource (HR) Junior Recruiter (Volunteer) job vacancy at Intersos. Please go through the job details below to know more.
INTERSOS is an independent, no-profit organization that, through its own humanitarian operators, intervenes to effectively answer the needs of people in serious crisis situations, mainly in the world's poorest regions, who are suffering, deprived of rights, dignity and essentials goods. It maintains a flexible operating structure. The head office in Italy coordinates supports and monitors the planned activities in the countries of intervention carried out by decentralized offices. The statutory bodies of INTERSOS, are the Members Assembly, the Council, the Society for Auditing and Certification of Accounts.
Job Title: HR Junior Recruiter (Volunteer)
Company: INTERSOS
Location: Borno
Intersos, established in 1992, is recognized by the Italian Ministry for Foreign Affairs, the European Commission, and the principal UN agencies; it is privileged to hold an advisory status with the United Nations Economic and Social Council (ECOSOC).
Main Purpose
Executes HR tasks, according to HR Manager and HR Coordinator's indications and INTERSOS procedures, in order to ensure a fair, rapid, and transparent Recruitment Process
Reporting to:
Hierarchical: HR Coordinator/HR Manager
Functional: HR Manager
Work Location: Maiduguri (with frequent visit to field locations)
Tasks
Support the HR Manager and the HR Admin Assistant in managing the recruitment process according to INTERSOS rules and principles (job advertisement, CV screening, organization of
test, interviews, and reference check);
Be available to go the field locations regularly and perform any HR-related activities with main focus on recruitment and collection of HR documents;
Support the HR Manager and HQ for the preparation of personnel documentation for Audit purpose;
Be available to perform any other HR tasks assigned by HR Manager or HR Coord;