ATTENTION!!! FOLLOWS US ON GOOGLE NEWS and be the first to know about high paying job vacancies so you can apply IMMEDIATELY. Click here to JOIN GOOGLE NEWS.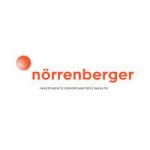 Front Desk Officer job at Norrenberger
Norrenberger recruitment 2020 – Front Desk Officer job at Norrenberger. Please note that you can now send in your application for the ongoing recruitment.
Norrenberger is an Integrated Financial Services Group (Licensed & Regulated by the Central Bank of Nigeria (CBN) and the Securities & Exchange Commission (SEC) that operates a customer-focused business model offering clients a comprehensive range of financial products& services including Funds & Investment Management, Structured & Alternative Finance, SME Funding, Foreign Exchange and Business Advisory Services.
Job Title: Front Desk Officer
Location: Abuja
Job Description / Responsibilities
Responsible for physical touch point maintenance to aid enjoyable client experience:
Receive all clients at the office with warmth and offer refreshments.
Front office ambience- smell, look and feel.
Meeting room ambience- smell, look and feel.
Board room- smell, look and feel.
Front Office responsibilities:
Receive letters & packages at the Front Office and distribute as appropriate.
Package outgoing mails, secure outgoing parcels, etc.
Responsible for keeping client relations records:
Physical filing and proper storage of all client documents.
Scanning, upload, soft filing / storage of all client documents.
Update client information as the need arises and during bi-annual client profile update exercise.
Receipt and dispatch of all incoming and outgoing mails. Maintenance and daily update of incoming and outgoing mails registers (hard & soft copies). Appropriate filing of same on shared folder.
Package & dispatch proposals and keep record of same.
Client engagement & satisfaction:
Receive/answer all incoming calls and make outbound calls when necessary.
Prompt reply of all incoming mails / enquiry & complaints. Transfer/escalate to other units if necessary.
Respond to messages/enquiries on chat platform.
Proactive resolution of client challenges / complaints and prompt escalation where necessary.
Weekly preparation & notification of client birthdays & NorrenAnniversaries to responsible staff / account officers. Prepare & provide gifts for landmark birthdays.
Package and dispatch embassy cover letters, congratulatory / ceremonial / condolence letters to clients / prospects.
Investment Mobilization:
Assist in telemarketing / sales & marketing of the company's products & services to prospects.
Generate sales leads from prospect enquiries.
Inform clients of special investment opportunities as these arise.
Other responsibilities as may be assigned by Supervisor.
METHOD OF APPLICATION
Interested and qualified candidates should send their CV and Cover Letter to: recruitment@norrenberger.com using the Job Title as subject of the email.