ATTENTION!!! FOLLOWS US ON GOOGLE NEWS and be the first to know about high paying job vacancies so you can apply IMMEDIATELY. Click here to JOIN GOOGLE NEWS.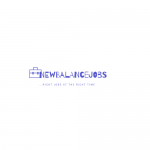 Job Title: Content Specialist
Company: Dragnet Solutions Limited
Location: Lagos
Dragnet Solutions Limited
is a firm that specializes in the design, development and implementation of people screening solutions that can be deployed in a variety of uses covering both the workplace and the educational arena.
Job Description
Dragnet is seeking to engage a qualified Content Specialist to join our team. The successful candidate will be responsible for managing the Company's online's presence to drive sales on different social media and e-commerce platforms.
The individual's duties would comprise of developing, implementing, tracking and optimizing our digital/traditional marketing campaigns across all digital/traditional channels.
Our ideal candidate is an enthusiastic individual who is creative, interactive, passionate and social media savvy.
Key Responsibilities
Develop engaging, creative, innovative content for regularly scheduled posts, which enlighten audiences and promote brand-focused messages
Create and maintain a social media editorial calendar and posting schedule
Create an online advertising budget plan for every month. This budget should include social media advertising budget (e.g. Instagram ads, Facebook ads etc.) and website advertising budget (e.g. Google ads, Ad words etc.)
Creating specifications and appropriate for the brand's designated audience.
Work collaboratively with the Heads of departments to develop editorial strategy, so content is consistent and compelling across digital streams.
Execute the online brand strategy (SEM/SEO strategies) for the website to increase website visit.
Manage all login details and passwords.
Adhere strictly to all online marketing processes, policies, procedures and checklist.
Respond to customer emails, enquiry and complaints.
Receive and provide feedback from and to customers.
Prepare and submit weekly and monthly analytics report.
Design online analytics in an info graphics format
Monitor trends in social media.
Manage promotions and Social ad campaigns.
Qualifications
BSc. in Mass Communications, Marketing, or Public Relations
Knowledge of Brand Management and Content Development.
Proven experience of social networking experience and social analytics tools knowledge
Knowledge of online marketing and good understanding of major marketing channels.
Skills Requirement:
Ability to pay attention to fine details
Ability to convey ideas in writing.
Ability to maintain a consistent voice when writing on behalf of the company.
Ability to speak eloquently and fluently with courtesy and caution.
Ability to spot, understands, and set trends.
Ability to develop the right and engaging content
Ability to develop and maintain interaction with clients.
Understands how to engage audience on different Social media platform (Whatsapp, Twitter, Instagram, Snapchat, YouTube etc.
Ability to exhibit high emotional intelligence
Ability to perform search engine optimization and marketing
Ability to understand how to utilize social advertising
Ability to develop the right and engaging content.
METHOD OF APPLICATION
Use the link(s) below to apply on company website.