ATTENTION!!! FOLLOWS US ON GOOGLE NEWS and be the first to know about high paying job vacancies so you can apply IMMEDIATELY. Click here to JOIN GOOGLE NEWS.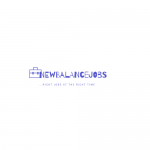 Job Title: Test Administrator
Company: Dragnet Solutions Limited
Location: Lagos
Working days/hours(s): Monday-Friday, 8 a.m-5pm.
Dragnet Solutions Limited is a firm that specializes in the design, development and implementation of people screening solutions that can be deployed in a variety of uses covering both the workplace and the educational arena.
Job Description
We are seeking to recruit a Test Administrator.
The Test Center Administrator (TCA) serves as the face of Dragnet in test centres around the world. These emerging professionals are part of a growing specialization within the company and thrive in fast-paced environments that support people who are taking life-changing exams.
If you are seeking a rewarding career with opportunity to advance, becoming a Dragnet Test Center Administrator can set you on that path. Dragnet lives its values. We are a performance-based company that continually invests in our employees.
The position requires TCAs to verify candidate identification, monitor exams and maintain strict policies and guidelines to uphold the highest standards for exam integrity in the world.
Required Conduct:
Ensure every candidate receives a fair test
Represent Dragnet's vision, mission and values
Inspire others to succeed
Ensure your test center provides a best-in-class and comfortable testing experience
Permit only eligible candidates
Safeguard the test center from misconduct
Responsibilities
Maintain and apply expert knowledge of test center policies, practices and procedures
Greet examinees and verify identification
Administer and proctor tests
Register and prepare candidate scorecards
If applicable, digitally scan and record candidate fingerprint identification
Continuously monitor candidates as they complete exams
Resolve or report candidate issues with urgency
Secure all computer software in the test center at all times
Reboot computer servers and reset passwords as necessary
Report any occurrences outside company guidelines to corporate management
Ability to be flexible with scheduling based on Dragnet capacity requirements.
Required Qualifications & Experience for Test Administrator job at Dragnet Solution Limited
BSc in any discipline
A Female is preferred due to gender balance
One-year customer service-related experience required
Ability to communicate with candidates effectively and with professionalism and authority
Ability to learn and apply operational and maintenance instructions, and other job documents
Ability to write detailed reports and correspondence
Ability to multi-task and handle small tools, pack equipment for shipping or unpack for installation
Familiarity with Microsoft Windows-based computer programs
Familiarity with computer programs and applications (including but not limited to MS Office, Outlook, Explorer-web browsing)
Physical Requirements:
Ability to remain in a stationary position for extended periods of time while administering exams
Ability to perform periodic walk-throughs
Visual requirements include the ability to adjust or focus computer screens and view testing room while proctoring
Frequently positions self to maintain computers in the lab & office setting; including under the desks and in the server closet
Ability to enroll and pass a background check for administering federal government client exams
METHOD OF APPLICATION
Please use the link(s) below to apply on company website.