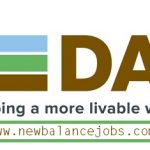 Development Alternatives Incorporated (DAI)
Communications Specialist at Development Alternatives Incorporated (DAI) – 6 Openings. Please make sure you read the job requirements before applying for this position.
Development Alternatives Incorporated (DAI) is an international development company. For more than 45 years, we have worked on the frontlines of international development, tackling fundamental social and economic development problems caused by inefficient markets, ineffective governance, and instability. Currently, DAI is delivering results that matter in some 80 countries.
Our development solutions turn ideas into impact by bringing together fresh combinations of expertise and innovation across multiple disciplines. Our clients include international development agencies, international lending institutions, private corporations and philanthropies, and national governments.
We are recruiting to fill the position below:
Job Title: Communications Specialist
Locations: Adamawa, Akwa Ibom, Bauchi, Ebonyi, Gombe and Sokoto
Background
The purpose of the five-year (2020-2025) "State Accountability, Transparency and Effectiveness" ("State2State") Activity is to increase the accountability, transparency and effectiveness of selected state and local governments (LGAs) in Nigeria.
This will be achieved by: strengthening governance systems (with a focus on public financial management [PFM] and procurement, as well as monitoring and evaluation) related to the delivery of services in key sectors (basic education, primary health care, and water, sanitation and hygiene [WASH]); increasing government responsiveness to citizen needs and priorities; and improving government and civil society capacity to manage conflict (through work on prevention, mitigation and reconciliation with the same sectoral partners, not stand-alone assistance to the police or judiciary).
State2State will achieve this purpose by facilitating the strengthening of subnational governance systems in a sustainable manner, supporting the efforts of local reformers and building on locally derived solutions including, to the extent possible, reforms already working in other parts of Nigeria.
Position Objectives
The Communications Specialists will support the strategy, design and implementation of communication and engagement activities to tell the story of the projects' work through a suite of communications approaches and deliverables, including written communication (reports, success stories, etc.), social media, photography, graphic design, website design, event management, etc.
This position will be embedded within a state with responsibility for the communications work in that state, as well as coordinate with the wider project team to provide communications expertise and ensure consistent style, branding, and strategy across the project.
Responsibilities
Collaborate with the Communications and Knowledge Management Specialist in the Main Office and other staff member(s) to ensure integration of communications and knowledge management activities that complement and report on state-level program activities.
Responsible for providing inputs and developing state-specific content for the design, development, and management of public affairs and public awareness communications programs.
Support the preparation and presentation to USAID of reports and written communications on the progress and impact of program activities.
Be creative and collaborative, and encourage an open, transparent environment where everyone is informed about project developments.
Assist in the circulation and retention of project documents and information.
Source content for the production of newsletters and bulletins for internal and external audiences and weekly summaries for all staff on what is happening across the project.
Responsible for information collection, content generation and development of communications and knowledge management products, with particular responsibility for the selected state. Supports the generation of communications/knowledge management workplans and products including events and webpages.
Ensure awareness of and learning from project accomplishments.
Assists other communications and project staff as needed, providing guidance in their particular area of expertise.
Reporting:
The Communications Specialist will report to the State Lead, working closely with the Communications and Knowledge Management Specialist in the Main Office.
Minimum Requirements
Bachelor's Degree in a relevant field such as English, Communications, Marketing, Information Management, Public Affairs, Media, or other relevant field required.
At least 7 years of relevant professional experience, with at least five (5) of experience in marketing communications, information management, public affairs, public awareness and/or media.
Expertise in particular area(s) of communications preferred, such as writing, website design, graphic design, social media, photography, even management, etc.
Previous experience in a USG-funded communications role is preferred.
Excellent oral and written communication skills in English. Fluency in local languages of the state highly preferred.
Application Closing Date
11th February, 2022.
Method of Application
Interested and qualified candidates should send their CV to: [email protected] using the Job Title and preferred location (i.e., "Communications Specialist, LOCATION") as the subject of the mail.
Note: Women and persons with disabilities are encouraged to apply.
To apply for this job please visit dai.com .