ATTENTION!!! FOLLOWS US ON GOOGLE NEWS and be the first to know about high paying job vacancies so you can apply IMMEDIATELY. Click here to JOIN GOOGLE NEWS.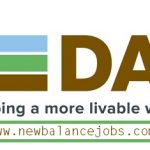 Business Development Strategist recruitment is currently going on. Please you are meant to go through the job requirement before applying.
About DAI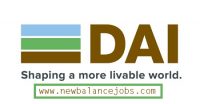 DAI is a Global Development Organization with corporate offices in the US, UK, Belgium, and Nigeria. For over 45 years, DAI has worked in more than 150 countries, tackling fundamental social and economic development problems caused by inefficient markets, ineffective governance, and instability. Our sectoral experience covers health, economic growth, governance and market development. In 2018, DAI recently established a corporate office in Nigeria with offices in Lagos and Abuja to increase synergy of DAI's activities across Nigeria and worldwide.
Job title: Business Development Strategist
Roles & Responsibilities;
The Business Development Strategist will work on DAI's new business efforts in Nigeria through a mix of regular and
on-demand tasks. Under the guidance of the Manager, the Business Development Strategist will work closely with
the new business team in Nigeria to win local business, as well as provide support to other DAI new business units
globally.
Specific tasks include the following:
Facilitate winning new business in Nigeria and other business units. Related subtasks include:
Lead and manage the development of local proposals across market segments – donor, foundation,
private sector and Government of Nigeria.
Develop and recommend short-term and long-term strategies for business expansion through
identifying new business in Nigeria
Proactively track and engage with market segments to identify business opportunities
Provide proposal inputs to proposals managed by other business units to include but not limited to
identification and engagement of local partner, research and proposal draft reviews
Facilitate field research for proposal development
Conduct on-line background/contextual research and analysis of relevance to proposal opportunities.
Generate standard monthly reports and customized monthly reports for the knowledge management
team
Cultivate strong relationships with potential clients, while maintaining existing client relationships.
Input data, collate and maintain client information as needed, into DAI's CRM database
Undertake billable project work when the opportunity arises.
Other duties as specified by the Business Improvement Manager and other assigned authorities.
Required Skills, Experience & Qualifications;
Applicants must meet the following requirements to be considered for the position:
Bachelor's degree with at least 6 years of work experience or Masters'/professional degree with 4 or more
years of work experience in relevant areas to include: international development, research & analysis
Demonstrated experience in business development in the development sector, inclusive of proposal
development for donor organizations like USAID, DFID, World Bank, FCO
Proven capacity for research and analysis
Excellent writing, facilitation, and inter-personal skills
Ability to work under tight deadlines
Team player with positive attitude
Reports to: Business Improvement Manager
Conditions for Employment
Location: Abuja, with possible travel to other work locations in Nigeria
DAI offers very competitive salary packages; however, local terms and conditions apply.
Method of Application
All Interested and qualified candidates should apply by visiting the Careers page at www.dai.com no later than 10th of
February 2020. DAI will only contact candidates that are successful at this pre-qualification stage.
More information about DAI can be found on the DAI website (www.dai.com).
Interested and qualified? Go to DAI career website on chm.tbe.taleo.net to apply