ATTENTION!!! FOLLOWS US ON GOOGLE NEWS and be the first to know about high paying job vacancies so you can apply IMMEDIATELY. Click here to JOIN GOOGLE NEWS.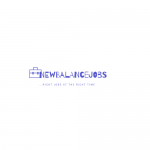 Job Title: Admin Coordinator
Company: Bedmate Furniture
Bedmate Furniture is one of the Best Furniture company in Nigeria. Our Aesthetic designed product coupled with Quality furniture gives our customers value for their money, which is of no wonder that they keep patronizing us. Bedmate Showroomsdisplay Furniture ranging from Home furniture, dining set, office furniture, etc.
Job Description
Establish administrative policies and procedures.
Plan and coordinate administrative procedures and systems and devise ways to streamline processes
Monitor inventory of office supplies and purchasing of new material with attention to budgetary constraints
Monitor costs and expenses to assist in budget preparation
Oversee facility services, maintenance activities and management of artisans
Organize and supervise administrative staff e.g. cleaners and ensure adherence to policies and regulations
Issues store items duly authorized to departments
Carry out periodic stock taking, monitoring reorder points
Undertake coding and batching of store items
Facilitate logistics for staff on official assignment, this includes booking of flight tickets, transportation, hotel reservations etc as may be applicable
Notify and keep staff informed of all changes related to their itinerary and air travel arrangements
Handle complaints on disruptions and faults on utilities and follow up promptly for reconnection/ repairs
Prepare and maintain accurate records of company's office assets ensuring relevant updates are made across all departments
Effectively manage all assets of the company including but not limited to Generators, ACs, Printers etc
Liaise with Unit Heads and conduct checks to ensure the safe keeping and efficient utilization of all office facilities and equipment
Put assets tags on newly purchased items with an appropriate reference number for proper inventory keeping
Liaise with Finance and Accounts for the prompt payment of utility bills, maintenance bills etc.
Liaise with service companies and Landlords of showrooms within Lagos for necessary payment and renewals.
Maintain records of expenditures on telephones and other utilities
Keep proper inventory of all items in the store
Check inventory periodically to determine reorder needs and verify with records
Prepare requisition forms for store items that are in short supply and submits to the DMD
Receive store items, verifying against requisitions and prepare goods received sheet
Maintains daily / weekly stock loss/ damages
Requirements
Minimum of first degree/HND in Accounting/Business Administration/ Social Sciences or related field is required
Professional certification in Facilities Management is an advantage
Minimum of 5 years work experience in relevant field.
METHOD OF APPLICATION
Interested and qualified candidates should send their CV to: recruitment@bedmatefurniture.com.ng clearly indicating "Ass Factory Manager-Ogun" as subject of your mail.