Among the various kinds of jobs that exist are white-collar jobs. White-collar jobs are jobs that are associated with a set of employees that are known to be earning a higher or average salary for carrying out highly skilled work which doesn't require them performing manual labour at their place of work.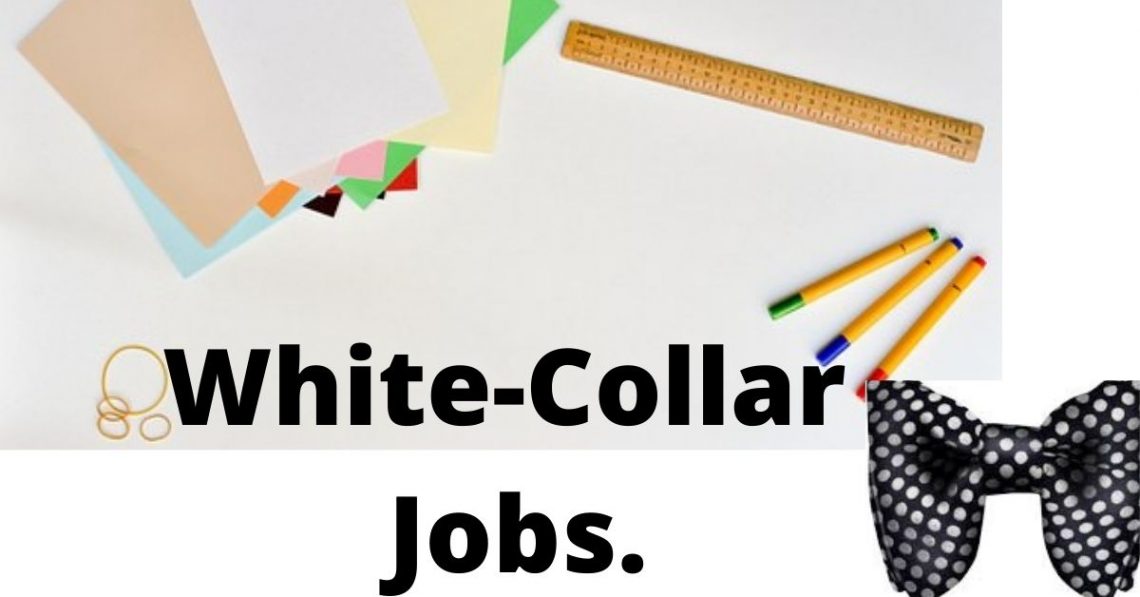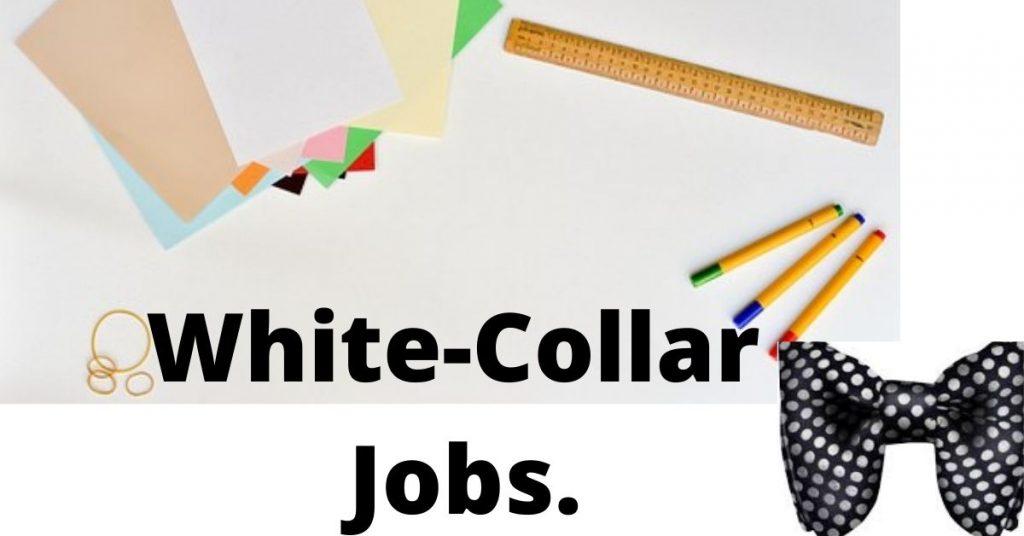 These sets of employees are known as White-collar workers and have been known for years to wear Shirt and Tie sets that are determined by the type of office job and the policy of the company they work for.
White-collar jobs are in direct contrast to Blue-collar jobs that have workers dressed in Blue shirts and are mostly found in factories or mills.
Features Of White-Collar Workers
1.White-collar workers wear a Shirt and Tie, some times with a suit or jacket and they do desk jobs which involve a lot of computer and paper works. They may include telephone operation, photocopier, and so on depending on the nature of the company and work.
2. The White-collar workers are basically better paid, highly skilled individuals that have attained more educational qualifications and experiences than employees of manual labour or lower-skilled jobs.
They need to attain specific levels of educational qualifications to enable them to gain employment in such companies and this makes them highly paid compared to workers in lower qualification based companies.
3. White-collar workers portray a high class compared to Blue-collar workers by their dressing and mode of work. They stand out publicly as a higher class and gain the admiration and respect of the public compared to the Blue-collar workers. They are seen as richer and highly paid which makes them more respected.
Understanding The White Collar Job.
Besides the fact that the white-collar job is associated with actually wearing Suit and Tie and involves desk work, the White-collar workers are known to make more money than the Blue-collar workers.
The White-collar job is portrayed as a class of individuals who possess several certificates of higher learning and secured a job with a more professional outlook. This is so because the white-collar jobs are more dominant in most advanced countries in the world.
YOU MAY ALSO LIKE THIS; How To Find New Clients As A Freelancer
The term "white collar " has been used over the years in conjunction with administrative work in a firm. The White-collar jobs and the Blue-collar jobs are seen differently in terms of their outlook and mode of operation.
The White-collar job is seen as a service-oriented industry, while the Blue collar job is perceived as manufacturing or manual labour sector. The jobs found under the White-collar category include Lawyers, Doctors, Accountants, Insurance, Information technology, etc.
Although, there are lots of jobs that still have the Shirt and Tie outlook but are low paying and very stressful compared to most Blue-collar jobs. It has been known for Blue-collar workers to have a union but these days, White-collar workers have unions that also protect the rights of their members.
General Perception Of White-Collar Jobs.
There is a lot of perception of the White-collar job that bred several expectations. These expectations include,
1. White-collar jobs are perceived to provide employment opportunities and a chance to elevate to more impactful positions over time like managerial positions or various higher offices.
This kind of job is also expected to create opportunities for an increase in salaries over time and put employees in positions of mental awareness to enable them to contribute more to attain greater heights.
2.The White collar jobs are known stereotypically to be office based. Unlike the Blue-collar jobs that require field presence and actual manual labour, the workers of White-collar jobs are involved in business meetings, meeting with clients and online presence.
The White-collar job involves a lot of paper works, phone calls, computer works and online presence which in most cases stands it out from the Blue-collar jobs.
3. The careers ascribed to the White-collar profession are Accountants, Bankers, Lawyers, Architects, and so on. Although the White-collar job may seem convenient and more desk work, it can be tasking with long hours of dedicated time at the desk.
The workers of White-collar jobs most times barely get sleep because they may be forced to take their jobs home after long hours at work and this puts them in a hard place. It is often perceived that the workers of the White-collar jobs give such a level of dedication to someone else's business and can get fired at any time due to downsizing and it becomes advisable to plan an independent business or businesses while working the White-collar job.
4. Another attribute of the White-collar job is the fact that the worker may be expected to be working even outside work hours. They may be engaged in business calls, appointments and various forms of business-related tasks that are not falling on regular working hours.
Although, as they climb up the ladder over time, the stress level reduces because they would have employees under them who would carry out these tasks.
5.The White collar job expects the employees to grow and develop certain skills over a period of time which makes them more valuable and pivotal to the company's growth.
Sometimes, these employees are made to understand certain skills outside their specialization due to necessity or emergency situations that may arise in the company.
In some cases, the companies may offer to send their employees abroad for further studies or training and this in turn makes the employees more skilled and loyal to such a company.   
There are a lot of reasons why people would prefer a White-collar job to a Blue collar job, and the same way a lot of people would also prefer a Blue collar job to a white-collar job.
In as much as the White-collar job is seen as constricting or stereotypical, the level of respect and admiration they get from the public is massive.
Also See: Electrical Maintenance Worker at U.S Embassy Abuja
The rate of pay and the level of convenience in the work environment is considered conducive and comfortable because it gives them a sense of composure and discipline which reflects in their day-to-day relationship with people.
Some White-Collar Jobs
Database Administrator
Medical Service Manager
Civil Engineer
Accountant
Information Security Analyst
App Software Developer
Management Consultant
Financial Adviser/Manager
Real Estate Appraiser
Cost Estimator
Thanks for your time, do well to come back soon!