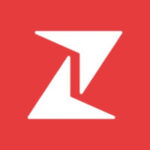 Zipline Nigeria
Workplace & Facilities Administrator at Zipline Nigeria. Please make sure you read the job requirements before applying for this position.
Zipline – Do you want to change the world? Zipline uses drones to deliver critical and life-saving medicine to thousands of hospitals serving millions of people in multiple countries. Our mission is to provide every human on Earth with instant access to vital medical supplies. Join Zipline and help us make this a reality for billions of people.
We are recruiting to fill the position of:
Job Title: Workplace & Facilities Administrator
Location: Cross River
About You and the Role 
The Workplace & Facilities Administrator plays an essential role in keeping our distribution center operations well coordinated and running seamlessly. Without you and the work you put in to achieve results, our teams will not be successful.
This position will be based in Cross River State.
What You'll Do
Plan and execute operational tasks: Be the most vibrant planner and executor of key activities that keeps operations running smoothly; transport and movements, housing, maintenance and many more. This would require you to be a very good communicator, highly flexible and be a supportive team player as there is high engagement with multiple stakeholders.
Plan and execute administrative tasks: You would be responsible for preparing communications, such as memos, emails, invoices, reports and other in country correspondence. You will also be responsible for scheduling staff and other meetings; as well as scheduling appointments where necessary. Where required you would also be responsible for collating and distributing mails and action item tasks from staff and other meetings
Ensure facilities and equipment are well maintained: You'll be responsible for reporting, tracking and supervising corrective and preventive maintenance actions on distribution center facilities and equipment (vehicles, generators, etc.). You are expected to close these actions out and properly document them.
Coordinate and support visitors: You'll be the point of contact for all visitors to and from the center. You'll be responsible for ensuring a seamless and world-class hospitality experience for all visitors coming to the center.
Coordinate and organize Stakeholder Meetings: You would be responsible for working with country and global level leadership to coordinate and organize stakeholder meetings
Documentation Management: You will be responsible for ensuring that correspondence between stakeholders and country leaderships are submitted promptly and archived appropriately. You will be required to write and edit documents from letters to reports and instructional documents
Manage vendors: You'll be responsible for sourcing, on-boarding and managing vendors (food, sundries suppliers, service providers and contractors) and expected to make input into the processing of their payments.
Supervise facilities support teams and contractors: You'll be responsible for ensuring a high quality work output of the facilities support teams such as janitors and drivers.
What You'll Bring
A Diploma / HND / Tertiary Certificate
Prior experience in facilities management and administration (maintenance planning and scheduling, team management and leadership)
Strong data gathering and analytics and reporting skills. Able to work with computing systems (G Suite, Microsoft Office Suite etc.)
Licensed Driver who is able to drive a manual vehicle
Application Closing Date
Not Specified.
Method of Application
Interested and qualified candidates should:
Click here to apply online
Note
Zipline is an equal opportunity employer and prohibits discrimination and harassment of any type without regard to race, color, religion, age, sex, national origin, disability status, genetics, protected veteran status, sexual orientation, gender identity or expression, or any other characteristic protected by federal, state or local laws or our own sensibilities.
We value diversity at Zipline and welcome applications from those who are traditionally underrepresented in tech. If you like the sound of this position but are not sure if you are the perfect fit, please apply!