ATTENTION!!! FOLLOWS US ON GOOGLE NEWS and be the first to know about high paying job vacancies so you can apply IMMEDIATELY. Click here to JOIN GOOGLE NEWS.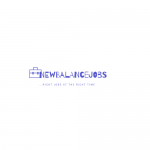 APM Terminals is the global terminal operating arm of the A.P. Moller-Maersk Group. APM Terminals operates a Global Terminal Network of 76 operating port and terminal facilities and 117 Inland Services operations in 59 countries around the globe.
Employee Relations Specialist
Company: APM Terminals
Key Responsibilities
Supports in establishing a positive and engaging workplace culture by effectively facilitating and resolving employee relations matters.
Provides day-to-day advice and counsel to managers on a wide range of employee relations issues including progressive counseling, performance management, company policies and procedures.
Serves as a trusted advisor to Managers and HR team, consults, advises, coaches, educates and provides decision making support to the business on a variety of employee relations issues.
Identifies and recommends strategies to address current and future employee relations and retention needs.
Mitigates risk by ensuring compliance with APM Terminals policies & local labor laws.
Evaluates and reviews employee related decisions in response to employee concerns.
Identifies, analyses and implements resolutions to complex and sensitive issues in a timely and professional manner.
Leads and conducts investigations regarding potential misconduct and policy violations.
Supports the outcome of cases throughout partnership with the business.
Supports the organization with legislatively compliant implementation of initiatives.
Uses metrics to highlight trends and develop strategies to foster positive employee relations.
Make recommendations based on assessment of trend and root cause analysis.
Assist in executing certain collective bargaining and/or union activities, including agreements.
Mediate any issues of conflict that may have been escalated due to differences between management; union and employees.
Track and ensure compliance against labor legislative requirements and conditions of employment.
Maintains a database of key contacts, important to the work of employee relations.
Observes social, economic and political trends that might ultimately have an effect upon the organization, and makes recommendations to enhance the company's image based on those trends.
Acts as a liaison for senior management on community issues and affairs, advising them of sensitive and/or important issues for the community, and recommending plans of action, when appropriate.
Manage relationship with external labor providers ensuring that such providers are legislatively compliant
Avoid labor disputes through the establishment of good relationships between all stakeholders.
Qualifications
We are looking for:
Requires a University Degree in Human Resources Management or related discipline.
Minimum of 4-6 years Human Resources/Employee Relations experience
Experience working in a Union environment as a spokesperson for negotiations, grievance proceedings and proactive in day to day labor relations management.
Knowledge of Compensation and Reward Philosophies.
Ability to anticipate issues/needs and to work proactively to address them.
Comprehensive knowledge in employment, employee relations practices and principles, and current laws impacting human resources.
Sound analytical, critical thinking, problem-solving and negotiating skills, with the ability to understand broad HR issues and to resolve conflict situations.
Thorough understanding of investigative methods and principles.
Thoroughly knowledgeable in various international labor relations standards.
Demonstrated leadership and management skills.
Demonstrated ability to work effectively with all levels of employees.
Requires strong negotiation skills.
Demonstrated ability to exercise discretion and good judgment, and to understand the effect of decisions overall in the company.
Ability to handle confidential company and employee information with complete discretion.
Strong analytical skills, including the ability to extract, compile and analyze data.
Requires advanced verbal and written communications skills in English, in addition to effective interpersonal skills.
We Offer
This position offers career development, exposure to multinational systems and process as well as an outstanding opportunity to join a professional team at APM Terminals and contribute to the success of the organization.
How to apply
Interested and qualified? Go to APM Terminals career website on jobsearch.maersk.com to apply