ATTENTION!!! FOLLOWS US ON GOOGLE NEWS and be the first to know about high paying job vacancies so you can apply IMMEDIATELY. Click here to JOIN GOOGLE NEWS.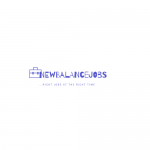 The management Okeimute Farm Limited is currently recruiting for the position Poultry Farm Manager at there farm at Sapele.
Okeimute Farm Limited is an integrated large-scale farm that is committed to producing and marketing high quality poultry products in the most environmentally and economically sustainable manner possible. It is a fastgrowing agribusiness with about 100,000 point-of-lay birds and 50,000 broiler chicks in its poultry division. Okeimute farm is a member of Ubido Group.
We are currently recruiting for qualified candidate that will drive our poultry division to fill the position below:

Job Title: Poultry Farm Manager
Location: Sapele
Major Roles
Development of Standard Operating Practices for layer, boiler and brooding chicks management
Directs and oversees the implementation of strategic operational plans in poultry management.
Provision of leadership and supervision of the operation of poultry division staff
Prepares poultry production annual budgets as well as quarterly progress report
Management of poultry farms processes with the aim of maximizing production and quality
Maintaining risk control/occupational health/bio security requirements and standards as per relevant legislation and Okeimute Standard Operating Practices.
Key Working Relationships:
Reports to the Senior Management Team who provides general supervision.
Liaise with the sales, accounts, stores and admin managers of the poultry division for effective operation management.
Maintains close and effective working relationship with the Feed Mill division.
Position Requirements
Academic: Bachelor's degree in Poultry Science, Animal Science, Agriculture, Business or related area or discipline. MSc. in Agribusiness is an added advantage.
Experience: Minimum of 10 years progressive experience in poultry business and at least 5 years experience as poultry manager in a reputable firm.
Personal Skills required in Poultry Farm management
Identify with the values and philosophies and mission of Ubido Group or Okeimute Farms
Self-motivated and should  have excellent interpersonal skills
Ability to work within a team environment
Must be target and deadline driven
Must  be computer literate
Must be able to work in a highly pressured environment
Proven administration ability
Salary
Negotiable.
Deadline: 20th December, 2019.

METHOD OF APPLICATION
Interested and qualified candidates should submit their Applications to: career@ubidogroups.com  using the "Job title" as subject of the email
For more inquiry, please contact us at: careerinquiry@ubidogroups.com.