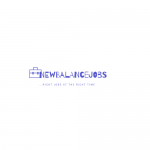 Jumia
Check out the top Jumia jobs you can apply for and get positive feedback.
Job Title: Project Manager – Jumia
Company: Jumia
Location: Lagos
Jumia is Africa's leading internet group, with already over 3,000 employees in more than 20 African countries and huge successes such as Jumia, Jumia Travel, Jumia Food, Jumia Deals, Jumia House, Jumia Jobs and Jumia Services. It is led by top talented leaders offering a great mix of local and international talents and is backed by MTN, Millicom, Rocket Internet, Axa, Orange, Goldman Sachs & CdC.
Jumia is currently looking for talented people with a passion for emerging markets and Africa to join our team and embark on our exciting journey in the position below:
Your Responsibilities at Jumia
Provide analytical and execution support to the organization's growth initiatives depending on projects assigned.
Ability to work with senior leaders to deliver business partnerships or provide insights and key actions in support of their strategic agenda.
Coordinate and manage the process for the internal project's delivery including the interaction with external advisors and supervision of workflow between multiple teams and internal senior leaders.
Prepare periodic progress reports to senior management on each project assigned.
You will work on interesting projects such as;
Creating a community of Jumia fans in universities.
Crafting Jumia's offline branding approach.
Coordinate the onboarding and branding of shops as Jumia Pick up point.
Lead the company-wide project to improve customer satisfaction.
Professional Skills & Qualifications
Background in Marketing, Communications, Public Relations and related field from an accredited university.
At least 2- 4 years of experience in a consulting firm, media agency etc where primary focus includes project management and strategic execution.
Ability to build strong relationships with peers and senior leadership.
Drive and entrepreneurship mindset, hands on attitude required to bring maximum impact.
Strong Business skills and familiarity with retail analytics.
We Offer
A unique experience in an entrepreneurial, yet structured environment.
A unique opportunity of having strong impact in building the African ecommerce sector.
The opportunity to become part of a highly professional and dynamic team.
An unparalleled personal and professional growth as our longer-term objective is to train the next generation of leaders.
METHOD OF APPLICATION
Please use the link(s) below to apply on the company website.
Click here to apply ==> Project Manager – Jumia