ATTENTION!!! FOLLOWS US ON GOOGLE NEWS and be the first to know about high paying job vacancies so you can apply IMMEDIATELY. Click here to JOIN GOOGLE NEWS.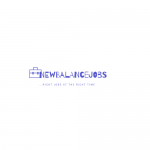 Lumos is Recruiting Production Manager position
Job Title: Production Manager
Company: Lumos
Location: Lagos
Lumos offers clean and affordable solar power to a market of 1.3 billion potential customers who live off the electricity grid.Lumos enables people to replace hazardous and expensive kerosene generators and lanterns with modern solar electricity that can power lights, cellphones, fans, computers, TVs and other small electronic devices (all at once, every day). By offering Solar Power as a Service, Lumos offers homes and small businesses a simple and affordable way to pay for electricity in small installments using their mobile phones
Job Description
The Production Manager will oversee the entire manufacturing process and ensure the assembly or production process adheres to policies and procedures. His/her job is to handle the entire manufacturing process not limited to cost efficiency, quality, planning and safety.
He He/she will be responsible for planning, discussing and completing reports about production and all employees working on the production line. In the assembly line, he/she will ensure employees follow company and government policies and procedures, while manufacturing quality products.
The Production Manager will be required to inspect the work of employees, implement rules in the assembly line, set production goals to meet target dates, complete daily paperwork related to the assembly line, report to supervisors, and ensure seamless communication with other departments in implementing new company policies.
Job Responsibilities
Develop and implement production plan in order to meet established goals
Strive to reduce expenses and increase productivity and quality
Provide motivation, support and guidance to all employees
Communicate any problems or obstacles to senior management
Review monthly budget with Finance / Accounting Department to ensure efficient cost control to keep department running efficiently and effectively
Establish workflow policies that enhance speed and efficiency without effecting quality or safety
Create schedules and goals for employees to create motivation
Educational Qualifications & Functional / Technical Skills
First degree in any Technology, Operations or related field
Professional certification in Project Management will be an added advantage
Relevant Experience:
Strong business acumen
3+ years' experience in manufacturing & operations
2+ years' experience as a production manager
Proven track record of successfully training employees in productivity and safety
Working knowledge of ERP systems
Ability to coach and mentor employees on a one-on-one basis as well as a group
Excellent computer skills
Excellent written and spoken English, other languages are an advantage
Other Requirements (Behavioral etc.):
Excellent relational and communication skills
High strive for excellence
Excellent customer and service orientation
Manager of self; ability to work independently with little direct supervision and ability to apply own initiative
Above average networking and negotiation skills
Detail oriented with strong organization skills
Ability to work under pressure with can-do attitude
METHOD OF APPLICATION
ALL Interested and qualified candidates should send their and Cover Letter to: careers@lumos.com.ng Using the "Production Manager" as the subject of the mail.