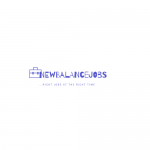 Owens & Xley Consults
Job Title: Social Media Sales Executive
Company: Owens & Xley Consults
Location: Lagos
Owens & Xley Consults – Our client, a fast growing online Fashion Retail company is seeking to hire suitably qualified candidates to fill the position below:
Description:
Our client a Fashion retail marketplace is looking to urgently fill the role of Social Media Sales Executive.
Upload up to ₦500,000.00 worth of fashion stock on a daily basis on our social media platforms.
 Ensure sales of fashion products up to 80% sales daily.
Keep accurate daily and monthly sales records and reports of amount sold vs. day-to-month performance of monthly sales target and profit.
Edit photographs and videos of fashion pieces to be sold on our media platform.
Post product details on all social media accounts with accuracy, and ensuring closure of each sale.
Organize successful pop up shops for the sales of stock.
 Perform any other tasks assigned.
 As the need arises, you may be required to work on Saturdays.
Experience
Maximum of 2 years of experience
Salary
N40,000
METHOD OF APPLICATION
Applicants should send CVs to [email protected]