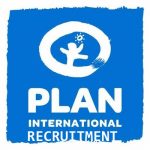 Plan International
Security Assistant at Plan International. Please make sure you read the job requirements before applying for this position.
Plan International is an independent development and humanitarian non-profit organisation that advances children's rights and equality for girls. We support children's rights from birth until they reach adulthood, and enable children to prepare for – and respond to – crises and adversity. We believe in the power and potential of every child, but know this is often suppressed by poverty, violence, exclusion and discrimination.
We are recruiting to fill the position below:
Job Title: Security Assistant
Location: Gwoza, Borno
Role Purpose
The Security Assistant will be responsible for the assessments, security related guidance and enforce implementation of security policies, guidelines and procedures for the Humanitarian Response Program with the support of the Safety and Security Manager.
Dimensions of the Role
This will involve, but is not limited to: promoting a culture of security; security incident reporting; security guard oversight and management; monitoring and analysing the security situation in the states of humanitarian response, supporting the development and implementation of Security related Standard Operating Procedures (SoPs) in Borno field offices.
The scope of responsibility is for both Plan International and all authorised visitors.
Accountabilities
Programme development & Quality Management:
Regular attendance at relevant security meetings and forums for the North East
Report on security incidents/threats to Security Manager/Security officer as the case may be on a regular basis (including analysis of trends) and focal persons at the deep field level
Providing weekly situation report for the security Manager in Maiduguri
Providing monthly incident report to Maiduguri
Managing security information and communication effectively
Drive hibernation and relocation when the context changes
Continuously suggest safety and security infrastructure required for the location according to the emerging threat
Manage and supervise guard force in the location
Ensure effective access management into Plan office and premises
Obtain daily travel report affecting Plan International staff in their location of duty
Any other duty that may be assigned by the Security Manager/Officer.
Attending security meeting at deep field levels at Gwoza
Effective networking with the military in the deep field
Managing and maintaining effective use of security communication equipment in Gwoza
Performing location assessment Gwoza
Managing and facilitating staff/partners' movements from Maiduguri to Gwoza
Supporting visitors with post arrival briefing in the location
Working closely with field coordinator and community mobilization officer to drive acceptance of Plan International programme activities in Gwoza
Tactically resolving youth and community conflict that could trigger into security incident
Providing pre-alert to Security manager/Officer in Maiduguri on prospective security issues
Ensure general staff safety and security in Gwoza
Deploy occasional step-down training
Gathering sensitive information and intelligence in the location for security Manager's/officer's use
Ensure compliance of all SoPs such as movement SoP, curfew SoP, staff relation-community SoP, grievance SoP
Knowledge and Skills
BSc. in any relevant field
Energetic and motivated individual, with a proven track record of undertaking similar assignments
Strategic and critical skills – but also focused on operational results and 'getting things done'
Commitment to continuous learning; willingness to keep abreast of new developments in security
Able to work independently but also collaborate closely within teams
Ability to establish and sustain strong working relationships with Plan colleagues and in the broader Nigeria community/context
Culturally and socially sensitive.
Strong knowledge and experience in occupational security and health & safety operations
2 years experience (experience in deep field is an added advantage)
Ability to prioritise and manage complex and varied workloads, often to tight deadlines, in a dynamic, fragile and multi-cultural setting
Ability to guide staff with limited security capacity
Ability to predict and respond to security threats/incidents
Strong diplomatic, interpersonal, and trouble-shooting skills including negotiation and influencing skills
Ability to work with multiple stakeholders
How to Apply
Interested and qualified candidates should:
Click here to apply
Application Deadline
29th January, 2023.
Note
Women are strongly encouraged to apply.
Only shortlisted candidates will be contacted
Plan International Nigeria is an equal opportunity employer and does not discriminate on the basis of race, religion, gender or disabilities. Plan International Nigeria is fully committed to child protection to prevent children from all forms of abuse.