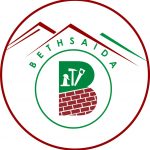 Bethsaida Groups
Secretary Recruitment at Bethsaida Groups, please make sure you go through the job requirements before applying for this position.
Bethsaida Groups is a limited liability company incorporated in Nigeria on the 13th Day of December 2015 – proudly owned by a Nigerian. The Group has six subsidiaries, namely: Bethsaida Investment Partners Limited, Bethsaida Real Estate Limited, Bethsaida Energy Resources Limited, Bethsaida Global Projects Limited, Bethsaida Care Solutions Limited and Bethsaida Insurance Brokers Limited.
We are a group that has grown from a single opportunity to meet a pressing customer need, to interconnected businesses, meeting the needs of customers across a variety of industries. The Bethsaida Group was birthed in the year 2015.
We are recruiting to fill the position below:
Job Title: Secretary
Location: Abeokuta, Ogun
Employment Type: Full-time
Job Brief
We are looking for a secretary to manage our front desk and perform a variety of administrative and clerical tasks on a daily basis
SEE ALSO: Presidential Youth Empowerment Scheme (P-YES) 2020 Registration Portal
Responsibilities
Respond to calls, emails, and routine letters; direct inquiries to the appropriate person
Direct visitors to the appropriate person and office
Track inventory of office supplies and order more when necessary
Write and distribute routine correspondence
Compile data and prepare reports
Maintain updated contact information for company employee and customers
Arrange, coordinate and schedule meetings; prepare meetings documents
Make travel arrangements for office personnel
Maintain a content management system
Educational Requirements
HND / BSc in Business Administration or any other related field.
Experience: 2-3years
Requirements:
Proven work experience as a Secretary or similar role
Proficiency in Microsoft Office Suite
Multitasking and time-management skills, with the ability to prioritize tasks
Customer service attitude
Well organized and detail-oriented
Familiarity with office organization and technique
Additional certification in Office Management is a plus
Hands-on experience with office equipment (e.g. fax machines and printers)
Professional attitude and appearance
Solid written and verbal communication skills
Ability to be resourceful and proactive when issues arise
Excellent organizational skills
Salary
N40,000 – N50,000 monthly.
Method of Application
Interested and qualified candidates should forward their Resume and Cover Letter to: [email protected] using the "Job Title " and location as the subject of the email.
Note: Only qualified candidates will be contacted
Application Deadline 
31st December, 2020.