ATTENTION!!! FOLLOWS US ON GOOGLE NEWS and be the first to know about high paying job vacancies so you can apply IMMEDIATELY. Click here to JOIN GOOGLE NEWS.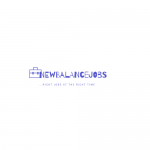 The Ford Foundation is an independent, nonprofit grant-making organization. For more than 80 years it has worked with visionary people on the front-lines of social change worldwide, guided by its mission to strengthen democratic values, reduce poverty and injustice, promote international cooperation, and advance human achievement. With headquarters in New York, the foundation has ten regional offices in Latin America, Africa, the Middle East, and Asia.
Job Title: Program Officer
Ref: R683
Location: Lagos
Summary Description
The Office for West Africa seeks a Program Officer in its new Gender, Racial and Ethnic Justice Program ("GREJ") which seeks to ensure that women and girls, especially those most marginalized, are safer, more empowered and experience less violence. The Program Officer would help shape the Gender, Racial and Ethnic Justice program strategy in Office for West Africa with a focus on violence against women and girls.
The Program Officer will develop and manage grant portfolios and related activities; and serve as a thought-leader leveraging partnerships on issues related to violence against women and girls within various public and private settings.
Background
The Office for West Africa works in an integrated, collaborative manner to address inequality with our primary goal to have inclusive and safe West Africa with empowered women and girls leading the drive for reduction of gender inequality and ensuring fair sharing of natural resources' extraction across the West African region. Our work aims to address inequality in terms of two primary problems: (a) violence against women and girls and (b) the impact of predatory extractive industry practices on local communities and their natural resources.
Responsibilities
Program Officers are dynamic, strategic leaders working within a team environment. They are the primary staff members responsible for the development of grant portfolios and all related activities, based on the strategies and approaches defined in the Foundation's regional offices and international programs. Program Officers have extensive knowledge and experience in the areas of work related to the Foundation's mission and program objectives and play a leading role in shaping the specific grant activities, ensuring all activities are designed to deliver the goals of the international and regional strategies. Program Officers work in teams, under the management guidance of a Regional Director, to develop the Foundation's grant recommendations, establish and implement a monitoring and evaluation framework, ensure shared learning across programmatic teams.
Program Officers assess and analyze the field(s) in which their work is focused, identify its key ecosystems and work with various actors to shape and influence agendas to address diagnosed problems and opportunities. Program Officers share substantive knowledge with Foundation colleagues and collaborate broadly across the Program Units and Regional Offices around the world. They also serve as a 'connector' of grantees, and work with practitioners, government officials, scholars, NGO and corporate sector leaders, and other donors on issues of common concern to leverage positive impact toward common goals.
More specifically, as part of a multi-disciplinary team, the Program Officer will:
Contribute to the ongoing development and implementation of team strategies, working toward the Office for West Africa office goals
Develop grant making activities in a team-oriented context that are aligned to the strategic goals of theoffice strategy and designed to achieve significant and scalable impact
Manage, monitor and coordinate a grants portfolio, including: annual grant planning; reviewing grants for strategic alignment; identifying and working with prospective grantees to develop proposals for grant recommendations (including helping determine the goals for a grant, its activities, expected results, indicators of success and budget); conducting organizational assessments; undertaking periodic reviews of progress with grantees; and reviewing financial and narrative reporting from grantees
Develop and implement grantee convenings to strategize and review opportunities, challenges and advances
Recommend and participate in evaluation and other learning activities to guide the evolution of programmatic work, working with the office team and the foundation's Office of Strategy and Learning (at headquarters)
Represent the Foundation and its work to the government, media, academic, business, philanthropic, and civic leaders through meetings, updates, speeches, briefings and interviews, with guidance from the West AfricaOfficeRegional Director
Develop and implement grant-making approaches that support the use of strategic communications as part of the program strategy
Qualifications
A minimum of 8 years leading social justicestrategies and subject-matter expertise in the areaof women's rights and violence against womenand girls, and/or demonstration of strong cross-cutting work in the social justice arena and/or amaster's or a baccalaureate degree in a relevantfield related to women's rights, violence againstwomen or gender studies; or equivalent combination of education and experience
Demonstrates an intersectional feministperspective on women and girls' power and hasextensive engagement with global South networksand the women's rights field
A thought leader that is highly respected in termsof intersectional feminist analysis on women'srights issues. Has an excellent understanding oftensions/debates within the feminist movement inrelation to race, class, disability, sexual orientationand gender as well as the ability to navigate thesecomplex tensions between and among feministmovements and women's rights stakeholders
A recognized influencer and partnership builderwith donors, government(s) and civil society—with a demonstrated track record of successfulcollaborations, an understanding of organizationsand networks
Knowledge of philanthropic sector andgrantmaking capabilities in the women and girls'rights sector
Proven experience devising, monitoring andleading impact-driven strategies that is groundedin a feminist approach to evaluation, learning andstrategy
Deep understanding of the regional context andcultures, including geopolitical landscape, in West Africa
Exceptional leadership presence – internally andexternally
Exceptional communications skills – strong activelistening skills, constructive verbal and writtenskills, strong public presentation skills
Demonstrated ability to be a productive memberof a community of people at work, respectingdifferences while working toward shared goals,comfort with periods of ambiguity, constructiveparticipation in ongoing organizationaldevelopment
Physical Requirements/Travel:
This position is primarily a sedentary role. However, the person in this position may need to occasionally move about inside the office to liaise with internal staff, access files, office machinery and a copy machine/printer. Additionally, domestic/international travel will be expected, approximately 25%; some travel is directly related to grantmaking, but also to attend team conferences, retreats and meetings.
Alignment to Culture and Values
Commitment to the Foundation's mission and core values of equity, openness, collaboration, trust, accountability and urgency
Personal qualities of humility, capacity for self-reflection, and a sense of humor
Discretion and ability to handle confidential issues
Action-orientated and entrepreneurial self-starter who can work well independently and in teams
Benefits
Medical and dental benefits for employee and immediate family on first day of work
Retirement savings account with matching company contributions of up to 13%
Three weeks' paid vacation in first year of work; four weeks in subsequent years
Tuition Reimbursement
Office closed the week between Christmas and New Year's Day
Professional development initiatives for growth
Generous parental leave (maternal and paternal) during new child's first year (born into family or adopted)
Salary
Salary is based on experience and on the Foundation's commitment to internal equity.  A generous benefits package is provided.