ATTENTION!!! FOLLOWS US ON GOOGLE NEWS and be the first to know about high paying job vacancies so you can apply IMMEDIATELY. Click here to JOIN GOOGLE NEWS.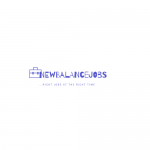 Product Specialist – Indices vacancy at The Nigerian Stock Exchange
Job Title: Product Specialist – Indices
Company: The Nigerian Stock Exchange
Location:
Division: Trading Business Division
Department: Secondary Market Department
Report to: Head – Secondary Markets Department
Grade: Assistant Manager – Deputy Manager
Estimated Date of Resumption: Monday, September 2, 2019
The Nigerian Stock Exchange, services the largest economy in Africa, and is championing the development of Africa's financial markets. The Exchange offers listing and trading services, licensing services, market data solutions, ancillary technology services, and more. It is an open, professional and vibrant exchange, connecting Nigeria, Africa and the world.

Job Summary
The Product Specialist, Indices will support the review /creation of Index frameworks for scope of work, proposals, and research and business cases. S/he will support all functions pertaining to the Index product line with the overall goal of ensuring that Indices are appropriately priced, positioned, promoted, and supported in a way that will increase licensing, data sales and product development and will have responsibility for margins made on Index Product line.
The Product Specialist will assist as the "Product Advocate" by proactively disseminating market information to positively position this product segment.
S/he is expected to stay abreast of the competitive landscape and industry trends (utilizing internal and external data/information resources) to support the creation of a competitive platform that enables stakeholders realize their investment objectives.
The Product Specialist will support the drive of the NSE's Index business by developing and maintaining relationship with Index users and product strategists across the ETPs, Derivatives, Funds and Structured Products space. Also, the product specialist will be required to engage relevant external and internal stakeholders.
The position is situated Nigeria with a global focus to cover both local and international buy and sell side participants. 

Key Responsibilities
Support the Product Manager to liaise with fund experts to consistently develop and manage an array of offerings under Index product line to meet the needs of the investing community and assimilate market feedback into new product development and positioning of existing Indices.
Assist to define the Exchange's growth strategy and execution plan for the Index product line to drive product sales & profitability. Perform research and support data analysis, such as trend and behaviour analysis related to the financial services industry and Index product development in general. Using the outcome of analysis and research, underpin recommendations for creating, developing, maintaining and enhancing NSE Index Market product. Support the design and implementation of new Index
Product initiatives: Draft relevant documentation, perform analysis, research and carry-out appropriate planning with cross-market collaboration in mind, when relevant.
Support the coordination of activities of Index liquidity providers to appropriate their functions in promoting liquidity and market efficiency. Support the enhancement of the market micro-structure (in areas such as transaction fees, index licensing fees) to increase product profitability. Assist to advocate transparency of Indices listed on
The Exchange by ensuring they observe documentation requirements in terms of structure, exposures and fair value at all times. Support the Product Manager to liaise with index providers covering the Nigerian market or NSE index committee to ensure the providers meet a strong market demand for new and innovative indices to support Indices across the asset class. Support the drive for performance i e turnover & margins of Indices trading on The Exchange
Work with the Product Manager to liaise with the Market Operations and Technology Division to ensure system compatibility with market structure enhancements in support of the Index product line and other business partners as necessary
Support the creation, review and amendment of Index trading rules as necessary, to promote fair and orderly trading in Indices. Manage key relationships with other stakeholders, Broker-Dealers, Market Makers, Institutional Investors (PFAs, CPFAs, Insurance companies, managed funds, portfolio managers, etc) and other trading participants locally and internationally
Assist in the development and maintenance of a broad knowledge and awareness of trading industry developments, competitors, regulators, rules that impact Index trading
Assist to proactively disseminate investment and product resources to other areas of the organization in order to educate and train Internal/External stakeholders on Product attributes and new initiatives. Assist to coordinate and operate investor education in partnership with other stakeholders. Work with Product Managers in developing business plans to achieve company revenue goals
Analyse competitive marketplace and industry trends to accordingly develop business strategies for revenue generation
Obtain customer/client feedback and suggest appropriate product revisions
Recommend product enhancements and updates to identify new business opportunities
Work with business team to identify new customers and to retain existing customers
Maintain complete documentations for all product related activities
Qualifications and Experience
A first degree in Finance, Economics, Quantitative or Business related areas.
Minimum 7 years of experience in financial services industry or in an investment product management/marketing role, distribution-related role.
A post graduate degree (MSc or MBA) or professional certification and licenses (e.g. CIS, CFA, will be an added advantage.
Functional Competencies:
Strategic Planning & Analytical
Good Understanding of Market Quality Statistics & Best Execution Principles
Knowledge of Mutual Fund, Retirement Funds & Investment Management Business
Excellent Communication Skills, both Written and Verbal
Behavioural Competencies:
Attention to Detail
Leadership
Excellent Time Management & Multi-tasking abilities
METHOD OF APPLICATION
ALL Application should be sent to the link Nigerian Stock Exchange career website on www.nse.com.ng