ATTENTION!!! FOLLOWS US ON GOOGLE NEWS and be the first to know about high paying job vacancies so you can apply IMMEDIATELY. Click here to JOIN GOOGLE NEWS.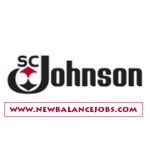 Plant Manager Vacancy at SC Johnson
SC Johnson, a family company for the last 130 years, is one of the world's leading makers of household brands. The company has operations in more than 70 countries and sells products in virtually every country around the world. We employ approximately 13,000 people globally and generate $10 billion in sales. SCJ's product portfolio includes global brands such as Pledge®, Duck®, Mr. Muscle®, Windex®, Scrubbing Bubbles®, Glade®, Raid®, OFF!®, Baygon® and Ziploc®.
At the same time, we've established a generations-long legacy of environmental responsibility, community leadership and providing great places to work. We do this because we want to do what's right for our business today, and also what's right for people and the planet tomorrow.
Role Summary
As a Plant Manager at SC Johnson, you will be responsible for delivering organization capability and breakthrough results in Safety, Quality, Cost, Productivity, Delivery and Engagement at all times. Your responsibilities will include leveraging TPM/Lean methodology to provide the following services: operations management; production and material planning; finished goods production; quality assurance; inventory control; efficient use of raw materials and packaging components; continuous improvement; and capital and expense fund management. This role is a member of the site Leadership Strategy Team and is a key change agent within the organization.
Organisation
5 Direct reports, 2 with a dotted line and another 49 employees in functional departments
Associate Manager, Production – 1 (Direct)
Associate Manager, Maintenance & Engineering – 1 (Direct)
Sr. Analyst, Material Planning – 2 (1 Material Planner and 1 Production Scheduler – Direct)
Associate Manager, Logistics Transportation – 1 (Direct)
Associate Manager, SHE – 1 (Dotted)
Associate Manager, Quality – 1 (Dotted)
Below the above, another 49 employees in production and warehousing
Primary Accountabilities

Developing and meeting safety, cost of sales, and quality, environmental, and finished product output objectives to deliver the business and strategic plans
Drive breakthrough mindset to achieve world class OEE on all operations while improving service to businesses supported by the plant
Managing the use of raw materials, packaging components, factory supplies, and the production of finished goods to meet all financial objectives
Selecting, hiring, motivating, and developing an effective professional and plant staff that can deliver the business and manufacturing objectives
Delivering customer service levels that meet external, internal, and export requirements. Ensuring customer satisfaction and optimum quality
Providing appropriate physical facilities and technically sound production systems that have sufficient capacity to supply product demands
Coordinating and maintaining the Plant(s) manufacturing capital management and capacity planning process
Providing Leadership of the Standard Daily Work Pillar to drive Autonomous Production Teams and ensure industry best practices are applied and local capability is developed
Engage people to drive daily improvement through positive attitude and stimulate cultural change
Monitor report and take action on Key Performance Indicators and deliver continuous Delivered Profit improvement through cost savings and systems optimization
Key Competencies

Management Committee Manufacturing Expertise
Problem Solving – Identifies and resolves problems in a timely manner
Project Management – Develops project plans and communicates changes and progress. Complete projects on time and within budget
Communication – Excellent communication and interpersonal skills with success in influencing others in cross-functional areas
Visionary Leadership – Inspires and motivates others to perform effectively in a dynamic environment
Required Experience & Qualifications for Plant Manager 
Bachelor's Degree in Engineering related fields
Minimum 10 years of experience in Manufacturing Management
Proven track record having profitably grown a business, having developed and implemented the appropriate policies and processes necessary to drive and manage a business, and having infused his/her cross functional teams with a clear and focused drive for measurable performance
Demonstrate outstanding business and operational leadership capabilities, including continuous improvement knowledge to improve reliability and agility in a highly dynamic environment
Preferred Experience & Qualifications

Master of Business Administration or post-graduate qualification
Experience working in the consumer packaged goods/FMCG industry in a highly matrixed environment
Proven ability to grow and inspire teams