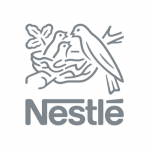 Website Nestle Nigeria Plc
Company: Nestlé Nigeria Trust (CPFA) Limited
Position Type: Full-time
Minimum Educational Qualification: Bachelor's degree
Minimum Relevant Work Experience: 10 years post qualification experience
Position Summary
Joining Nestlé means you are joining the largest Food and Beverage company in the world. At our very core, we are a human company driven by our purpose to enhance the quality of life and contribute to a healthier future. 
Nestlé Nigeria Trust (CPFA) Limited, (a Nestlé sponsored closed Pension Fund Administrator) is currently looking for a Fund Manager who will be responsible for the management of assets covering Pension, Provident and Gratuity Funds in various asset classes ranging from investments in Equities, Money Market, Fixed Income Market, Private Equity and Mutual Funds. The funds' objectives are to achieve consistent and sustainable Returns on Investment (ROI) while maintaining Low Risk Operator ratings by the Regulator (PENCOM).
A day in the life of…
Conducting market research, evaluating and analyzing various investment instruments and proposals for recommendation to the Investment Committee.

Developing and implementing bi-annual strategy documents based on market and economic dynamics, as well as regulatory and investment policies.

Developing, maintaining and advising the Investment Committee on the optimal portfolio mix; maximizing investment returns while adhering strictly to both regulatory and internal investment guidelines.

Preparing quarterly Economic and Investment reports for Board Investment Committee; advising and recommending various investment opportunities to the Committee.

Measuring portfolio performance against set benchmarks and OPL targets and modifying strategies according to market dynamics; thereby achieving an ROI to rank among the top five operators in the industry.

Establishing and maintaining relationships with Regulatory Agencies (PENCOM and SEC), Investment and Deposit Money Banks, as well as Stockbroking Firms, Registrars, Depositories and Custodians.
What will make you successful
Minimum of a bachelor's degree or its equivalent in Finance, Accounting or other related course.

A professional qualification in a relevant field such as Accounting, Stockbroking or Financial and Investment Management.

Minimum of 10 years' cognate post-qualification experience, of which 8 years must have been in the Financial sector and 4 years in top/senior management positions.

Vast experience of investment portfolio management in a CPFA or Investment outfit.

Thorough understanding of the dynamics of Capital Markets, Money and Fixed Income Markets.

Solid knowledge of financial information systems and other relevant computer software.

Strong ability to analyze market dynamics, investment portfolios and trends in order to identify, propose and implement new investment strategies at all times. 

Excellent networking skills to manage relationships with internal clients and external counterparts.

Thorough knowledge of the Pension Reform Act of 2014.

Strong influencing skills.

Honesty, Attention to Details, Self-discipline and Integrity.

Result and Service orientation.
METHOD OF APPLICATION
Interested and qualified? Go to Nestle Foods career website on jobdetails.nestle.com to apply
Application Deadline
10th of January, 2020
Please Note:
Only shortlisted applicants will be contacted or given feedback.