ATTENTION!!! FOLLOWS US ON GOOGLE NEWS and be the first to know about high paying job vacancies so you can apply IMMEDIATELY. Click here to JOIN GOOGLE NEWS.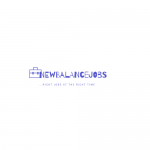 Save the Children is the leading independent organization for children in need, with programs in over 120 countries, including the United States. We aim to inspire breakthroughs in the way the world treats children, and to achieve immediate and lasting change in their lives by improving their health, education and economic opportunities. In times of acute crisis, we mobilize rapid assistance to help children recover from the effects of war, conflict and natural disasters. Each year, we and our partners reach millions of children in communities around the world. Join our dedicated and diverse staff in their work to improve the well-being of children everywhere.
Job Title: Office Assistant
Job ID: 190004F5
Location: Ogoja, Cross River
Employee Status: Permanent
Roles Purpose
To provide a high standard of hygiene and cleanliness throughout the Office and also provide needed office support.
Key Areas of Accountabilities
Sweep and mop floors.
Dispose dirt inside the waste basket and dustbin daily
Use cleaning solutions to remove stains and clean surfaces.
Mix various cleaning agents.
Clean windows, glass partitions, and mirrors, using soapy water or other cleaners, sponges, and squeegees.
Dust furniture and scrub surfaces clean.
Clean and service restrooms with mops and disinfectants every hour.
Identify and report possible repairs.
Support in movement of heavy furniture, equipment, and supplies.
Wash kitchen utensils and make sure the kitchen surface is always neat, clean and dry
Ensures no plates, cups or utensils are left over the night in the kitchen sink.
Remove cobwebs.
Sweep the compound
Wet-wipe and polish all high-level shelves.
Wet-wipe window ledges.
Assist with photocopying and scanning of documents as directed.
Update stock bin cards as directed.
Assist to photocopy and scan documents are required.
Stay at the Front Desk to attend to visitors as directed.
Report any damage or fault noticed within the premises or on furniture, equipment and supplies to your Line Manager.
Undertake any other duties as may be required from time to time.
Always adhere to all company policies and procedure
Adhoc tasks as requested by Line Manager.
Skills and Behaviours (our Values in Practice)
Accountability:
Holds self accountable for making decisions, managing resources efficiently, achieving and role modelling Save the Children values
Holds the team and partners accountable to deliver on their responsibilities – giving them the freedom to deliver in the best way they see fit, providing the necessary development to improve performance and applying appropriate consequences when results are not achieved
Ambition:
Sets ambitious and challenging goals for themselves (and their team), takes responsibility for their own personal development and encourages others to do the same
Widely shares their personal vision for Save the Children, engages and motivates others
Future orientated, thinks strategically
Collaboration:
Builds and maintains effective relationships, with their team, colleagues, members and external partners and supporters
Values diversity, sees it as a source of competitive strength
Approachable, good listener, easy to talk to
Creativity:
Develops and encourages new and innovative solutions
Willing to take disciplined risks
Integrity:
Honest, encourages openness and transparency; demonstrates highest levels of integrity
Skills & Experience 
Essential:
Level of Education: Diploma
General Communication & Interpersonal Skill Level: Good
Use of Office equipment; desktop/laptop, scanner etc.: Good
Use of cleaning equipment and materials: Good
Language Requirements: English: Good
Desired Number of Years Prior Experience in a Similar Role: 2 years.