ATTENTION!!! FOLLOWS US ON GOOGLE NEWS and be the first to know about high paying job vacancies so you can apply IMMEDIATELY. Click here to JOIN GOOGLE NEWS.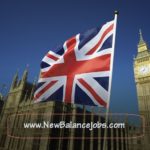 Office and Estate Management Officer job at The British Government
The British Government is an inclusive and diversity-friendly employer.  We value difference, promote equality and challenge discrimination, enhancing our organisational capability. We welcome and encourage applications from people of all backgrounds. We do not discriminate on the basis of disability, race, colour, ethnicity, gender, religion, sexual orientation, age, veteran status or other category protected by law. We promote family-friendly flexible working opportunities, where operational and security needs allow.
Job Title: Office and Estate Management Officer
Job ID: 01 / 20 MDR
Location: Abuja
Grade: A2 (L)
Working hours per week: 37
Type of Position: Full-time, Permanent
Type of Post: British High Commission
Job Subcategory: Estates
Start Date: 1 March 2020
Job Category: Foreign and Commonwealth Office (Operations and Corporate Services)
Job Description (Roles and Responsibilities)  
Main purpose of job:
Manage the delivery of high quality, efficient and effective management of administrative functions within the estates team.
Roles and Responsibilities
Under the supervision of the FCO Corporate Services Manager – Logistics, the Office and Estate Management Officer, will be responsible for:
Keeping management oversight over the activities within the office &  staff compound  as well as ensuring timely and efficient administrative support. The Office and Estate Management Officer will:
Provide effective response to general and specialized work in the office and staff compound
Assign and monitor work of service providers (cleaners, gardeners, etc) to meet functional requirements.
Monitor the work of outsourced contractors/suppliers.
Maintain work requests logs for the office and staff compound
Take proactive steps for maintenance of equipment and facilities in the office and the staff compound.
Ensure functionality of PABX and other telecommunication equipment in the office and staff compound at all time.
Generate phone bills, distribute to appropriate staff compiling cost of such bills and forwarding to the Office Manager.
Initiate timely actions for replacement / procurement of both expendable and non-expendable properties, and other supplies for the office and staff compound. Develop replenishment and procurement plans for both expendable and non-expendable properties and other supplies.
Prepare and submit quarterly reports of expendable and non-expendable properties to the Office Manager.
Put in place appropriate monitoring / tracking system for all non-expendable properties and other supplies.
Maintain Proper files and records for expendable and non-expendable properties, and administrative tasks related administration of such properties and supplies.
Assisting the Office Manager in ensuring compliance with all operational systems and procedures. The Office and Estate Management Officer will:
Assist in putting in place relevant internal check systems for the Office and Staff Compound
Provide accurate information and reports to the Office Manager on breach of operational systems and procedures
Provide timely information on problem areas  and ensure Supervisor is aware of potential problem areas for immediate solution
Ensure that services and maintenance of office and Staff compound are in accordance with organizational standards, rules and regulations and as per contractual arrangements.
Ensuring efficient and effective administration and supervision of the Office Meeting & Conferences Room, Common areas, Office and Staff Compound Stores, Internal & External Cleaning. The Office and Estate Management Officer will:
Ensure proper screening / collection of all mails from the Security Guards/receptionist.
Ensure prompt dispatch of all mails to the appropriate recipients
Prompt allocation of meeting / conference rooms & supervision of setting up rooms for meeting.
Assist in maintaining orderliness, cleanliness and adequate security at the car parks, common areas, and Office and Staff Compound stores.
Ensure that internal and external cleanliness of the office and staff compound is kept to desired standards.
Arrange transport and logistics, including hotel bookings, flight bookings, vehicle allocations, and preparation of weekly transport schedule, and other transport reports.
Ensuring preparation of correspondence, reports, evaluations and justifications on general administrative or specialized tasks. The Office and Estate Management Officer will:
Draft letters, memo, reports and take minutes of office weekly meetings.
Source for quotes, submit summary of quotes to the Office Manager, and participate in evaluations of such quotes and bids.
Prompt collection of invoices form Service Providers and confirmation that services have been provided as requested.
Resources managed (staff and expenditure):
1 x Assistant Estate Clerical Support Officer
Essential Qualifications, Skills and Experience  
Post Secondary Degree qualification in Finance or Accounting
At least 1 year experience managing staff
Previous knowledge of procurement and administration
Previous exposure to facilities management
Fluent in Hausa and English languages
Required competencies:
Seeing the Big Picture, Changing and Improving, Managing a Quality Service, Delivering at Pace
Starting Monthly Salary
NGN 405, 972
Additional information  
Please complete the application form in full as the information provided is used during screening.
Please check your application carefully before you submit, as no changes can be made once submitted.
The British High Commission will never request any payment or fees to apply for a position.
Employees recruited locally by the British High Commission in Maiduguri are subject to Terms and Conditions of Service according to local employment law in Nigeria.
All candidates must be legally able to work and reside in the country of the vacancy with the correct visa / work permit status or demonstrate eligibility to obtain the relevant permit.
The responsibility lies on the successful candidate to;

Obtain the relevant permit
Pay fees for the permit
Make arrangements to relocate
Meet the costs to relocation

The British High Commission do not sponsor visas/work permits except where it may be local practice to do so.
Employees who are not eligible to pay local income tax: e.g. certain third-country nationals and spouses / partners of UK diplomats will have their salaries abated by an equivalent amount.
Information about the Foreign and Commonwealth Office Competency Framework can be found on this link: https://www.gov.uk/government/publications/civil-service-competency-framework Please note:  AA=A1, AO=A2, EO=B3, HEO=C4, SEO=C5
Reference checking and security clearances will be conducted on successful candidates.
METHOD OF APPLICATION
Please use the link(s) below to apply on company website.