ATTENTION!!! FOLLOWS US ON GOOGLE NEWS and be the first to know about high paying job vacancies so you can apply IMMEDIATELY. Click here to JOIN GOOGLE NEWS.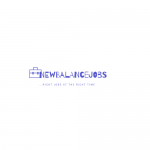 Website United Nations High Commissioner for Refugees (UNHCR)
The United Nations High Commissioner for Refugees (UNHCR) is currently recruiting ICT Assistant officer. Kindly check the requirement before applying for this job.
Job Position: ICT Assistant
Job Location: Ogoja – Cross River
Grade: GS – 4
Category: ICT
Contract Type: Temporary Appointment
Duration of Contract: Three Months
United Nations High Commissioner for Refugees (UNHCR) was created in 1950, during the aftermath of the Second World War, to help millions of Europeans who had fled or lost their homes. We had three years to complete our work and then disband. Today, over 65 years later, our organization is still hard at work, protecting and assisting refugees around the world.
Operational Context
The incumbent works under the direct supervision of a Senior Officer and the technical supervision of an ICT Officer at Branch Office level.
S/he has working relationships with UNHCR staff members in the office and other offices within the country as well as with staff of UN agencies and other UNHCR partners to exchange information and to provide assistance.
Functional Statement
Accountability:
The network (LAN) is properly maintained.
Manage and maintain Radio/Emergency Communication Network
ICT incidents are resolved in a timely and efficient manner.
Responsibilities
Monitor and maintain the LAN, Network Servers, Routers, Printers, LAN Points, and Switches, Patch panels, Access points, to prevent faults occurring.
Ensure that ICT problem recovery is done as quickly as possible and make regular system back-ups.
Assist with the installation of the software packages, basic repair/maintenance of computer hardware and telecom equipment.
Train UNHCR staff on email system, utilization of VHF handhelds, telephone system. Radio communication training to new IP staff and package police in the field.
Distribute incoming cables, messages and other communication in accordance with established instructions.
Add and remove users from the Networks.
Maintain the inventory of ICT equipment and keep track of movements of ICT equipment.
Maintains a station log where all occurrences related to the operation of the telecommunication equipment are entered.
Select the most efficient and economic means for the transmission of messages, taking into consideration the nature and priority of communications to be transmitted.
Assists new staff members in the proper operation of telecommunication equipment.
May attend telephone calls and keep records of such calls.
Carry out administrative duties, within the area of competence as assigned.
Perform other duties as required.
Authority:
Decide on appropriate resolution to incidents.
Escalate incidents where they cannot be resolved at the office level.
Essential Minimum Qualifications
Completion of the Secondary Education with post-secondary training/ certificate in Telecommunication and Information Technology.
Minimum 3 years of previous relevant experience in the ICT field.
Fluency in English and working knowledge of another relevant UN language or local language.
Desirable Qualifications & Competencies:
Good computer skills.
Communication skills
Experience in telecoms operations
METHOD OF APPLICATION
ALL those interested in the ICT job at UNHCR should apply through the career portal of the company