ATTENTION!!! FOLLOWS US ON GOOGLE NEWS and be the first to know about high paying job vacancies so you can apply IMMEDIATELY. Click here to JOIN GOOGLE NEWS.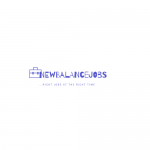 Graduate Assistant Human Resources Officer at UNHCR
Job Title: Graduate Assistant Human Resources Officer
Location: Abuja
Company: United Nations High Commissioner for Refugees (UNHCR)
The United Nations High Commissioner for Refugees is a United Nations programme with the mandate to protect refugees, forcibly displaced communities and stateless people, and assist in their voluntary repatriation, local integration or resettlement to a third country.
CONTEXT, DUTIES AND RESPONSIBILITIES
Operational Context:
Assistant Human Resources Officer will function under direct supervision of the Human Resources Officer. The Incumbent will handle HR related activities within the country/ operation, and he/she may directly supervise, coach and guide locally recruited staff responsible for the personnel administration and other HR related matters.  He/she will assist the HR Officer responsible for Administration/ Human Resources in the process of staffing and budget reviews, HR entries in MSRP, recruitment and appointment of staff, and in the performance management and staff welfare issues. Incumbent will have close working relationship with the staff-related services in UNHCR, such as the Personnel Administration & Payroll Section (PAPS), Talent Outreach & Acquisition Section (TOAS), Assignments & Promotion Section (APS), Performance Management Unit (PMU), Career Management Section (CMS), Staff Health & Welfare Service (SHWS) and Global Learning Centre (GLC). He/she will also maintain contact and close cooperation with other UN agencies in the country.
Functional Statement:
Accountability
UNHCR recruits, contracts and deploys staff in the country to meet its current and future operational needs, adhering to the principles of the UNHCR People Strategy.
The workforce in the country is well-informed of and understands the organisation's human resources policies and practices.
UNHCR provides a healthy, safe and respectful working environment for its workforce in the country.
Responsibility
Provide input in the preparation of the annual operations programme review submissions, and in the review of the training needs of the staff, making appropriate proposals to meet identified needs.
Advise and counsel staff members on their rights, obligations, benefits and entitlements in line with UN/UNHCR staff rules and regulations.
Assist in timely advertising and filling of General Service and National Officer vacancies. Prepare submissions for the review by the local Assignments Committee (AC). Process recruitment, assignment and reassignment of local staff for the country operation, in accordance with UN/UNHCR rules and procedures.
Conduct regular audit and verification of personnel records in the office, including audit of MSRP entries into HR module, as well as of the attendance, overtime and leave records. Monitor maintenance of the daily tracking system to ensure accurate information is provided on staff and families in case of emergency. Provide support, guidance and training to all staff performing personnel administration and other HR related functions.
Brief newly-arrived international staff on related administrative formalities; process and follow up on their accreditations and other related documents and arrange for their onward travel to the field office, if applicable.
Supervise administration of UNHCR medical insurance plan for locally recruited staff. Assist staff and dependants in case of medical evacuation.
Assist in HR related activities of the security evacuation plan, ensuring relocations/evacuations are managed and administered in line with the provisions of the UN Security Management System Policy.
Maintain liaison with the support sections and divisions at headquarters, specifically with DHRM, on matters related to the recruitment and personnel administration support, medical and other issues of staff welfare and safety.
Perform other related duties as required.
Authority
Enforce local compliance with the UN/UNHCR staff rules and regulations, as well as with the performance management system.
Clear issuance and extension of contracts for locally recruited staff.
Clear payments related to personnel issues such as settlement of travel claims, overtime claims, hazard pay, MIP reimbursements, medical and security evacuations, shipment costs
ESSENTIAL MINIMUM QUALIFICATIONS:
Undergraduate degree (equivalent of a BA/BS) in Human Resources Management/Administration, Law or similar disciplines plus minimum 1 year of previous relevant professional experience. Graduate degree (equivalent of a Master's) or Doctorate degree (equivalent of a PhD) may also be accepted.
Good knowledge of UNHCR administrative procedures and processes and exposure to provision of support services in an international organization.
Knowledge of English and UN working language of the duty station if not English.
DESIRABLE QUALIFICATIONS & COMPETENCIES
Knowledge of UN/UNHCR field operational realities, especially in hardship duty stations.
Field experience with UNHCR and/or with other humanitarian organizations is an asset.
High IT affinity and working experience of PeopleSoft/MSRP HR module, as well as with MSRP Financials and Focus.
Knowledge of additional UN languages.