ATTENTION!!! FOLLOWS US ON GOOGLE NEWS and be the first to know about high paying job vacancies so you can apply IMMEDIATELY. Click here to JOIN GOOGLE NEWS.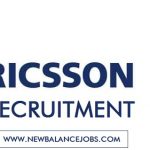 Ericsson recruitment is ongoing. Those interested in starting a career with the world-leading provider of telecommunications equipment should read the requirement before applying.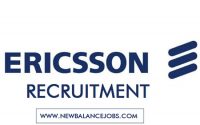 About Ericsson
Ericsson is a world-leading provider of telecommunications equipment & services to mobile & fixed network operators. Over 1,000 networks in more than 180 countries use Ericsson equipment, & more than 40 percent of the world's mobile traffic passes through Ericsson networks. Using innovation to empower people, business & society, we are working towards the Networked Society, in which everything that can benefit from a connection will have one. At Ericsson, we apply our innovation to market-based solutions that empower people & society to help shape a more sustainable world.
We are recruiting to fill the position below:
Job Title: MSIP OA Head – Packet Core
Company: Ericsson
Req ID: 329902
Location: Lagos, Nigeria
Categories: Network Operation and Integration
Job Summary
Based on our customer's network specifics, you will ensure the coordination of our technology integration deployment, the quality of the implementation, the adequacy of the testing procedures and tools, the proper acceptance and the smooth handover to our operations team according to Ericsson's and the customer's network particularities and requirements.
We are looking for a member to be part of our Managed Services team! As a part of our MSIP Deployment team, you will play a key role in managing the delivery of services and resources on our "live" customer network, broadcast platform and/or IS/IT infrastructure.
Responsibilities & Tasks
Seek customer approval for deployment solutions and negotiate penalties in the case of customer non-acceptance
Participate on various change management boards, and forums as needed and coordinate customer participation as necessary
Ensure acceptance tests are performed locally and globally with customer involvement and approval as necessary
Approve the release and deployment strategy based on customer requirements and ensure execution of proper hand-over to operations
Continuously drive for efficiency, improvements and excellence in service delivery
Manage end-to-end deployment and delivery of integration activities for specific customer, including preparation of the live customer network or IS/IT infrastructure and assisting the program manager in resources and timing definition and tracking
Validate and approve integration test results for a new service, terminal and equipment type or vendor
Secure the availability and accuracy of the customer's asset configuration information to be used by all delivery units
Ensure deployment management activities are efficiently performed and supported by other delivery organizations and functions
Core Competences:
Delivering results and meeting customer expectations
Analyzing
Deciding and initiating action
Entrepreneurial and commercial thinking
Persuading and influencing
Relating and networking
Deployment and integration delivery management
Change management
Release and deployment management
Efficiency improvement management
Method of Application
Those Interested and qualified for Ericsson recruitment should:
Click here to apply
Next Steps:
What happens next once you apply? Read about the next steps here
For your interview preparation, here are a few "Tips & Tricks" from our recruiters.