ATTENTION!!! FOLLOWS US ON GOOGLE NEWS and be the first to know about high paying job vacancies so you can apply IMMEDIATELY. Click here to JOIN GOOGLE NEWS.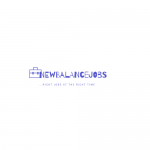 Mercy Corps recruits Operations Assistant
Mercy Corps is currently recruiting Operation Assistant at Yola. Interested applicants should read the requirement before applying.
Mercy Corps is a leading global organization powered by the belief that a better world is possible. In disaster, in hardship, in more than 40 countries around the world, we partner to put bold solutions into action – helping people triumph over adversity and build stronger communities from within. Now, and for the future.
Job Position: Operations Assistant
Reference Number: ABV/OPS/2019/0048
Job Locations: Gombe / Yola, Adamawa
Position Status: Full-time, Regular
Program / Department Summary
As a member of the operations department, responsible for the support of Mercy Corps programming in the Gombe / Yola, ensure the smooth movement of people, material and documents throughout the region. Following procedures as outlined in the Mercy Corps Manual.
General Position Summary
The Operations Assistant is responsible for providing support to logistics units for MC Offices according to procedure and process of Operations requirements.
Essential Job Responsibilities
Office Management:
Organising and managing the stocks and stores of office and GH's supplies and stationery.
Facilities management and supervision of cleaners / cooks.
Assist in preparation of monthly operations reports.
Responsible for maintaining the stock of admin supplies and stationery and issue as required.
Facilitate with admin support to training, conferences and regular meetings for MC staff in MC offices.
Assist in managing and organizing power supplies and MC generators in offices / GH's.
Ensures regular maintenance of Mercy Corps rented premises, including office and guesthouses.
Initiate admin related purchases. Work with the procurement team to ensure timely procurement.
Timely payment of utility bills, vendor invoices etc.
Asset Management:
Directly responsible for asset inventory management (receiving, counting, reporting, tracking) in coordination with the Operation officer and country asset controller.
Coordinate with the country office for repairing and maintenance of assets.
Other duties as assigned.
Fleet:
Assist in facilitating movements of people and commodities across Mery Corps Nigeria offices.
Facilitate the drivers and fleet managing (in coordination with Operations Officer).
Other duties as assigned by the Operations Officer.
Warehousing:
Assist in facilitating the release of commodities from MC warehouses.
Organizing and managing the stock/ commodities of warehouses.
Assist and work closely with partners/ Los (Local Organizations) on warehousing, ensure proper storage, documentation and procedures are followed.
Procurement:
Work with procurement when acquiring Quotations for purchases as needed.
Assist in purchasing items required for office operations.
Other duties as assigned.
Knowledge and Experience
University degree preferable, institute degree is also considered in administration / logistics or relevant experience.
One or two years' experience in administration and logistics.
Fair in written and spoken English and local languages required.
Document control, good skills in filing documents.
Strong organizing skills, strong skills in problems solving.
Good communications skills.
Computer skills word and excel are required.
Organizational Learning:
As part of our commitment to organizational learning and in support of our understanding that learning organizations are more effective, efficient and relevant to the communities they serve, we expect all team members to commit 5% of their time to learning activities that benefit Mercy Corps as well as themselves.
Accountability to Beneficiaries:
Mercy Corps team members are expected to support all efforts toward accountability, specifically to our beneficiaries and to international standards guiding international relief and development work, while actively engaging beneficiary communities as equal partners in the design, monitoring and evaluation of our field projects.
Team members are expected to conduct themselves professionally and respect local laws, customs and MC's policies, procedures, and values at all times and in all in-country venues.
Supervisory Responsibility:
Accountability:
Reports Directly to: Operations Officer
Works Directly with: All Programs staff, Operations, finance, HR
Success Factors
Conscientious with an excellent sense of judgment.
Ability to work simultaneously on multiple tasks.
Willingness and ability to work effectively with a wide variety of people.
Excellent interpersonal skills.
Ability to work as part of a team and coordinate with project personnel.
Fair spoken and written English.
Computer literate and strong organizational skills.
METHOD OF APPLICATION
All interested and qualified applicants should send their CVs to ng-recruitment.nigeria@mercycorps.org