ATTENTION!!! FOLLOWS US ON GOOGLE NEWS and be the first to know about high paying job vacancies so you can apply IMMEDIATELY. Click here to JOIN GOOGLE NEWS.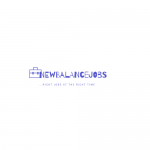 Media Associate
Location: Ikeja, Lagos
Job type: Full-time
Paystack is a technology company solving payments problems for ambitious businesses. Paystack's mission is to help merchants in Africa get paid by anyone, anywhere in the world. Over 9,000 of some of the best businesses in Nigeria use Paystack's modern payments gateway, including MTN, Taxify, Domino's Pizza, Smile Communications, Opera, God is Good Motors, Axa Mansard Insurance, and many others.
About the Media Associate Role
We're looking for an energetic recent graduate who is thoughtful, and who has an instinct for the most interesting part of every story, to contribute their photography, videography, and audio storytelling skills to our Growth team as a Media Associate.
You'll be part of a team that strives to empower thousands of business owners in Africa with both the knowledge and the courage they need to bring their ideas to life. If that feeling were a sound, it would sound like this.
Paystack is a group of skilled friends collaborating with ambitious merchants across Africa. This relationship yields some pretty amazing stories of impact. As the Media Associate, you'll work with the Media Manager to capture and share the stories of growth and innovation that are happening on both sides of this partnership, and within the industries in which Paystack operates.
As a member of the Paystack team, you'll be exposed to thousands of creators from across the continent. You'll learn a lot about different industries, and you'll use images and sound to help people see businesses in Africa in new and exciting ways.
This is an opportunity to work alongside a tight-knit team of creative problem solvers who'll value you, give you the opportunity to meet high expectations, and who'll actively create a supportive, nurturing space within which to accelerate your career.
This is a full-time role based in Paystack's headquarters in Ikeja, Lagos, Nigeria.
What You'll Be Doing
Photograph and video Paystack events, case studies and other narrative projects.
Create custom images and original stock content
Edit photos and video for publication across platforms
Assist with podcast production
Contribute to social media storytelling efforts including content creation – photo, video and audio, according to a predetermined editorial calendar
Manage digital assets – maintenance and archiving content
What it takes to Succeed in this Role
The ability to take high quality photos and shoot video with a DSLR camera
Proficiency in Adobe Lightroom, Photoshop, and Premiere Pro
Visual, audio, and written content creation experience; well developed eye/ear for great stories
Excellent communicator, both written and verbal. You're able to take complex ideas and explain them in plain, compelling language
Strong attention to detail
Solid time management and stakeholder management skills
Strong interpersonal skills – the ability to interact easily with people around you
The ability to take initiative – chase stories and capture moments without waiting to be told
The ability to improvise when plans aren't going well, to salvage the best outcomes
A strong interest in the innovation of media and storytelling, and a strong interest in improving your craft
While this is not a requirement, it would be a plus if you:
Have a basic technical understanding of lighting and color grading
Are familiar with Adobe After Effects and creating motion graphics
Benefits
Competitive salary
Housing assistance
Full medical coverage
MacBook Pro
Gym membership
Free lunch
Smart, kind colleagues who're invested in your growth
METHOD OF APPLICATION
PLEASE Use the link(s) below to apply on company website.
Application Instructions – Read carefully!
To apply, click the "Apply for this job" button
Complete all the required questions
After you submit this application form, you'll receive an email with a link to an online aptitude test.
Please complete the aptitude test as soon as possible. Your application will not be considered complete until the aptitude test is submitted.
Questions? Please send an email to careers@paystack.com, addressed to Emmanuel Quartey