ATTENTION!!! FOLLOWS US ON GOOGLE NEWS and be the first to know about high paying job vacancies so you can apply IMMEDIATELY. Click here to JOIN GOOGLE NEWS.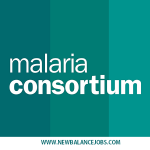 Recruitment is currently ongoing at Malaria Consortium for the position of Supply Chain Officer. Read the requirment before applying.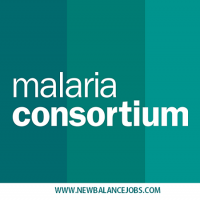 About Malaria Consortium
Malaria Consortium is one of the world's leading non-profit organisations specialising in the comprehensive prevention, control and treatment of malaria and other communicable diseases among vulnerable and under privileged populations. We increasingly find our work on malaria can be effectively integrated with other similar public health interventions for greater impact and therefore expanded our remit to include child health and neglected tropical disease interventions.
Job Title: State Project Manager
Locations: Jigawa, Kaduna, Kano, Katsina, Lagos, Yobe
Grade: 10
Role type: National
Department: Management
Length of contract: 5 years
Reporting to: Project Manager
Travel involved: In-country travel (35%)
Direct reports: MEAL Officer, State Malaria Service Delivery Expert, Finance Officer, Admin Officer
Country and Project Background
Malaria is highly endemic in Nigeria and it remains one of the leading causes of childhood and maternal morbidity and mortality in the country. Nigeria is deeply committed to making progress towards the achievement of the Sustainable Development Goals and it recognizes the fact that, without firm efforts to control malaria, achievement of the targets related to child mortality, maternal mortality, and reducing the burden of communicable disease will not be possible. Malaria therefore constitutes a significant development challenge for Nigeria. Interventions for reducing malaria burden in the country are documented in the national malaria strategic plan with Government taking the lead in its implementation with the support of all the RBM partners.
The DFID funded and Malaria Consortium led malaria programme, SUNMAP, provided technical assistance and other support to the Nigeria National Malaria Elimination Programme (NMEP) covering the period 2008 to 2016. The anticipated follow on project, SUNMAP2 has been designed to strengthen the management and technical capacity of NMEP, State Malaria Elimination Programme (SMEP) and their stakeholders to drive the implementation of the National Malaria Strategic Plan, 2014 to 2020 and achieve its ambitious targets. This will include short term technical assistance and technical assistance embedded in NMEP in key areas of programme management, evidence generation and use, and capacity building across all project outputs and ultimately reducing Nigeria's malaria burden and strengthening the Government of Nigeria's health systems capacity to ensure long term programme and impact sustainability.
Job Purpose
The State Project Manager will provide overall programme oversight at the state level. He/she will be the focal point for engagement with DFID representative within the state including other DFID-funded programmes.
He/She will facilitate the development and monitoring of a state level sustainability plan with the State Malaria Elimination Programme (SMEP) and its key development partners. He/She will lead institutional capacity building efforts with SMEP including those linked to health reforms.
The position holder will directly line manage a team of four staff and represent the programme at the state coordination platforms.
The position holder will support SMEP to better coordination with other tiers of government both (NMEP and LGAs in their state).
He/she will support the state government to achieve state wide roll-out of project supported interventions.
Scope of Work:
The State Project Manager will be responsible for the provision of programme technical support to state level malaria control effort and direct implementation of SUNMAP2 for the control of malaria at State, LGA. Ward and community levels.
The State Project Manager will lead a team that includes experienced technical and programme management experts and oversee the provision of short term technical assistance from SUNMAP2 to SMEP and other key stakeholders.
He/She will work to keep SUNMAP2 state activities on course to achieve targets especially because it will be a payment-by-result type of contract.
He/She will apply value-for-money in their management approach.
Key Working Relationships:
DFID Nigeria representative in the state, including Team leads for DFID-funded programmes with activities in the state
Project Manager as line manager, including work planning
Provide strategic, programmatic and management oversight to the state-based team
SUNMAP2 Senior Management Team for high-level strategic, financial and donor-related issues
Key Accountabilities
Strategic planning, management and governance (20%):
Provide strategic planning support to the state-based SUNMAP2 team
Provide effective support and oversight to the members of the state-based SUNMAP2 team to ensure that implementation occurs according to operational plans
Support the SUNMAP2 Senior Management Team in identifying opportunities which can be used to sustain the impact of the project and/or extend the scale of the project
Ensure regular communication is maintained between the State-based team and the Abuja-based SUNMAP2 team
Be responsible for the state level project risk register. Work with the Project Manager and members of the State-based team in the identification, tracking, prevention and management of key programme risks especially those related to performance and fiduciary management
Be liaison between the project, State government and DFID representative in the State
Maintain effective communication with other DFID-funded programme leads
Programme Management (50%):
Develop and implement work plans, ensuring that partner work plans are integrated into an overall consolidated state level project work plan
Oversee project partner's inputs and subcontractors' activities to deliver harmonized, aligned and effective outputs
Manage a number of complex public, civil society and commercial sector partnerships
Work closely with the SUNMAP2 SMT to see that work plans are aligned with best technical approaches
Coordinate the provision of programme management strengthening support to the State Malaria Elimination Programme (SMEP) Provide high level technical support on malaria control to the State MoH and partners engaged in malaria control
Promote harmonisation of malaria control efforts at state level
Ensure monitoring systems are in place and that project reviews/audits are carried out periodically in conjunction with the project team, key stakeholders and project partners
Travel to the field as necessary to provide support and oversight to the State team
Ensure all relevant authorities and stakeholders are included in the planning and implementation of the project as appropriate
Maintain a good and proactive collaboration with the relevant authorities at State level, such as SMEP, and other stakeholders including other relevant DFID-funded programmes and GFATM malaria grant sub-recipients
Work with the SUNMAP2 SMT to see that project lessons and experiences are documented
Work with the SUNMAP2 SMT to see that programme improvement is data-driven
Remain engaged with current funding opportunities for malaria control/elimination through liaising with other INGOs, government bodies, donors and UN agencies
Logistics, Finance and Administration (10%):
Ensure the project is efficiently and accurately managed within allowable line item flexibility and there is full accountability of resources
Ensure familiarity with Malaria Consortium and donor compliance issues, ensuring all implementing partners in the state are compliant with these
Work with the state-based team to prepare projected project expenditures
Work with the Project Manager and Project's Senior Finance Expert to monitor expenditure and budget compliance on a regular basis, report any concerns to the Project Director and develop plans to mitigate any under or over expenditure
Closely monitor state-related project budget spending and burn rates
Work closely with the finance team to ensure timely financial reporting and assistance at audits for the project
Work closely with the logistics team to ensure that all items required for the state-based activities are procured in a timely manner and in line with donor requirements
Human Resource Management (5%):
Work with the HR team to lead the recruitment and selection of State-based staff for the project
Line manage members of the State-based team using performance-based management approaches
Representation (15%):
Be responsible for representation with other NGOs, UN agencies, State level government bodies, donors and other relevant parties. Coordinate project representation at technical working groups and other relevant coordination frameworks
Relevant national events to showcase the project's achievements
Person Specification
Qualifications and experience:
Essential:
Master's Degree in Public Health, Epidemiology, International Development or related discipline
Mid-level management experience on large sized health projects in Nigeria
Over 5 years working experience in development projects
At least 2 years of those spent in projects based in the state and managing teams of 5 or more personnel
Experience managing at least one project for an external government client
Experience working with performance-based contracts
Experience in project and financial management with a proven track record of timely submission of high quality project deliverables
Desirable:
Experience managing donor grants or contracts such as DFID, GFATM or USAID/PMI
Experience working on maternal and child health programmes, including community health delivery
Familiar with the Nigeria health system
Work-based skills:
Essential:
Strategic thinking
Ability to manage and inspire high performing teams
Excellent programme management skills, with proven ability to implement high quality projects on time and within budget
Resource mobilisation skills including an understanding of state and national public health and malaria networks
Strong negotiation skills, particularly in engaging government health officials at all levels
Good influencing and persuasion skills and ability to remain compliant with organisational and donor policies
Ability to manage and prioritize high workload and multiple tasks in a fast paced environment with tight deadlines
Excellent problem solving skills
Excellent English language skills, both spoken and written
Capable of establishing strong working relationships with colleagues from different functions and cultures
Excellent knowledge of Microsoft Office, particularly Word and Excel
Excellent presentation skills
A team player, with a friendly attitude
Proactive and takes initiative as required
Results-oriented work ethic
Desirable:
Good capacity building skills especially mentoring and coaching
Conversant with the basic epidemiology of malaria in Nigeria
Data-driven decision making mentality
Familiar with value-for-money principles
Excellent advocacy skills, and comfortable being a strong advocate for malaria control
Core Competencies
Delivering results:
LEVEL D – Inspires wider teams to achieve outstanding results and to manage risks;
Proactively improves effectiveness and performance of other senior staff to increase ability to meet objectives, acquiring new skills when appropriate
Encourages mitigating risks amongst the teams/ groups they work with/ manage
Ensures the quality of all internal/ external work of own and others
Analysis and use of information:
LEVEL C – Works confidently with complex data to support work:
Interprets complex written information
Works confidently with data before making decisions, for example; interpreting trends, issues and risks
Acquainted with the validity, relevance and limitations of different sources of evidence
Interpersonal and Communications:
LEVEL D – Communicates complex technical and/ or sensitive/ high risk information effectively:
Communicates complex operational, technical and strategic issues clearly and credibly with widely varied audiences
Uses varied communication to promote dialogue and shared understanding and consensus across a variety of audiences
Influences internal and external audiences on specific issues
Scans the internal and external environment for key information and messages to support communications strategies
Collaboration and Partnering:
LEVEL C – Builds strong networks internally and participates actively in external networks and think tanks:
Builds strong networks internally
Participates actively in external networks and/ or think tanks
Engages with relevant experts to gather and evaluate evidence
Shares and implements good practice with internal and external peers
Leading and Motivating People:
LEVEL C – Effectively leads and motivates others or direct reports:
Gives regular, timely and appropriate feedback
Acknowledges good performance and deals with issues concerning poor performance
Carries out staff assessment and development activities conscientiously and effectively
Develop the skills and competence of others through the development and application of skills
Coaches and supports team members when they have difficulties
Flexibility/ Adaptability:
LEVEL C – Supports others to cope with pressure:
Responds positively to change, embracing and using new practices or values to accomplish goals and solve problems and supports others to do the same
Adapts team approach, goals, and methods to achieve solutions and results in dynamic situations
Sets realistic deadlines and goals for self or team
Living the values:
LEVEL D – Acts as a role model in promoting Malaria Consortium's values:
Champions and takes ownership of corporate decisions, values and standards and ensures team members implement them in a positive manner
Acts as role model internally and externally in promoting Malaria Consortium's values
Is accountable for ensuring that cultural awareness is demonstrated across the area (s) they manage
Strategic planning and thinking and sector awareness:
LEVEL C – Keeps up-to-date with the internal and external environment:
Takes into account economic, political and other business factors when drawing up medium and long-term plans, covering both public and private sectors
Looks beyond the immediate operations to prospects for new business
Engages with appropriate internal and external sources to establish major influences on future plans.
Salary
Competitive.
Application Closing Date
5th February, 2020; 23:59