ATTENTION!!! FOLLOWS US ON GOOGLE NEWS and be the first to know about high paying job vacancies so you can apply IMMEDIATELY. Click here to JOIN GOOGLE NEWS.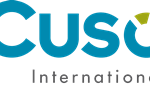 Cuso International is recruiting for the position of Junior Administrative Assistant.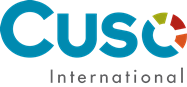 About the Company
Cuso International is a North American leading international development agency that works through volunteers to overcome poverty, operating in Nigeria for more than 60 years.
Job Title: Junior Administrative Assistant
Company: Cuso International
Location: Benue State
Job Description
Cuso International, a Canadian development NGO, is implementing a United Nations High Commissioner for Refugees (UNHCR) supported project in Cross River and Benue States called Livelihood Enhancement in refugee settlements and in Refugee Holding Communities in Cross River and Benue States – (B-LIVER) which aims to improve livelihoods, increase income generation and self-reliance through sustainable enterprise development for Cameroonian refugees and host community members in Cross River and Benue States.
This will be achieved through the implementation of livelihood interventions covering vocational and technical trainings, setting up of farm hubs, entrepreneurship and business management, life skills and access to agricultural / livestock / fisheries production.
Position Summary
Reporting to the Finance and Administration Officer, the Junior Administrative Assistant provides a range of administrative and financial support to the project categorized by either financial or administrative support to the project in the Field.
Job Function
Maintain inventory of office supplies and own re-ordering processes
Ensure a clean and tidy office environment (overseeing the cleaner and the driver)
Manage social calendar including celebration of staff birthdays and other special occasions
Help organize specific meetings inside and outside of the office
Provide ad hoc administrative support as needed to staff, including to those based overseas
Manage petty cash
Ensure that financial records are kept accurate and up to date in the Field
Process all invoicing
Petty cashier
Provide additional support as required to the Finance Officer and Manager.
Manage outgoing and incoming post
Provide administrative support to staff
Manage staff movement register, provide report weekly report of vehicle mileage and update asset register
Ensure proper filing and updating of all project related documents
Filing of project-related documents in an office filing cabinet
Provide travelling support to the team; preparation of Travel Authorization form etc
Prepare for, support and take minutes at staff meetings
Support visitors' visits/appointments with management
Carry out some external correspondences
Provide general administrative support to the field team (Ogoja and Benue)
Carry out any other function as required by the Line Manager.
Requirements
HND or BSc in Business Administration, Finance, Accounting or equivalent
At least 2 years of experience in similar position, preferably in an International NGO
Understanding of basic bookkeeping, accounts payable and receivable
Effective communication skills with individuals at all levels of the organization
Computer literate, including effective working skills of MS Word and Excel
Ability to learn new software
Strong organizational skills and the ability to prioritize multiple competing tasks with excellent attention to detail
Excellent interpersonal skills and the ability to build relationships throughout the organization and with external stakeholders
High level of attention to detail
Strong team player
Comfortable using own initiative and taking ownership of processes
High levels of integrity and trustworthiness
Able to handle confidential information.
Method of Application
Kindly Apply Here