ATTENTION!!! FOLLOWS US ON GOOGLE NEWS and be the first to know about high paying job vacancies so you can apply IMMEDIATELY. Click here to JOIN GOOGLE NEWS.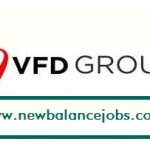 Internal Audit and Control Officer at VFD Group. We encourage you read through the requirement before submitting your application.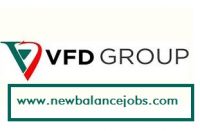 About VFD Group
VFD Group is an alternative financial service holding company that creates value by working within Nigeria's informal financial sector to create innovative products and solutions that are accessible to the everyday Nigerian.
Job Title:
 Internal Audit and Control Officer
Job Objective(s)
Formulate and execute company control processes, and review daily, weekly, and monthly accounts reconciliations by identifying reconciling differences, escalating issues, and communicating results to management and colleagues.
Duties and Responsibilities
Budget & Budget control:
Monitor annual budget figures
Provide a monthly variance and budget gap report
Ensure expenses are always within budget except with exceptional approval
Accounts reconciliation:
Ensures that cash amounts in the company's ledgers agree with bank balances
Ensures guidelines and policies around cash processes are adequate & effective
Ensure daily call-over
Review monthly bank reconciliation of all accounts.
Regulatory compliance reporting:
Ensure zero regulatory infraction in areas relating to financial reporting
Review fillings to regulators
Ensure remittance of all government taxes.
Revenue and cost assurance:
Develop an integrated cycle to ensure prevention, detection, analysis and Response.
Ensure avoidable losses and cost exposure.
Ensure no opportunist fraud window.
Ensure no areas of income leakages.
Internal Audit:
Develop proper internal audit and control system.
Define control measure for all key activities and ensure compliance.
Prepare audit reports.
Advise units on departure from policies, procedures and other exceptions.
Asset and Liability management:
Suggest strategic guidance where necessary.
Special investigations and daily call overs:
Review all payment vouchers to both internal and external parties.
Perform investigations into suspected fraudulent/ sharp practices.
Provide appropriate line of action and recommendation for investigated fraudulent activities.
Develop an ALM system.
Develop ALM policies and procedures.
Others:
Prepare/compile agreed periodic activity report for the MD/CEO.
Other adhoc assignment as assigned.
Qualifications/Requirements
Minimum of 5 years' cumulative work experience in a similar role.
Professional Membership: ICAN, ACCA
First degree or its equivalent in a Numerate discipline (Accounting, Economics, Finance, etc), MBA or Master's degree will be an added advantage.
Core Skills:
Communication & Presentation.
Good report writing skills.
Proficient at Excel, MS Word and Power point.
Developed ability to produce reports and presentations to a professional standard.
Excellent written and oral communication skills.
Very good proof-reading skills.
Knowledge of corporate governance practices.
Ability to analyze data.
Ability to read large volumes of documents effectively and extract necessary information.
In-depth understanding of the organization's business issues.
Method of Application
Interested and qualified candidates should send their CV to: careers@vfdgroup.com using "VFD Group – Internal Audit and Control Officer" as the subject of the email.
Application Deadline 25th February, 2020