ATTENTION!!! FOLLOWS US ON GOOGLE NEWS and be the first to know about high paying job vacancies so you can apply IMMEDIATELY. Click here to JOIN GOOGLE NEWS.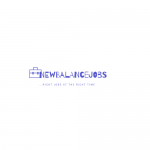 Airtel Nigeria (Airtel Networks Limited)
Interconnect Long Distance Destination Engineer vacancy at Airtel Nigeria
Job Title: Interconnect Long Distance Destination Engineer
Company: Airtel Nigeria (Airtel Networks Limited)
Airtel Nigeria (Airtel Networks Limited), a leading mobile telecommunication services provider in Nigeria and a member of Airtel Africa Group, is committed to providing innovative, exciting, affordable and quality mobile services to Nigerians, giving them the freedom to communicate, rise above their daily challenges and drive economic and social development.
Job Description/Responsibilities
We are looking for a suitable candidate that will be expected to act as technical, business & functional subject matter expert in the area of core network.
The role holder will also be involved in network implementation of interconnect and Long distance destination routing, capacity monitoring, optimization and performance management, fault and complaint resolution.
He or She will also ensure interconnect and long distance destinations meet availability, KPI's & SLA as defined.
Other responsibilities of the role include:
Operation & Maintenance of Interconnect and International long distance destination Services. Testing and implementation of Commercial ILD Routing plan – Perform day to day operations & maintenance of interconnect and International long distance destination services. Management and resolution of related incidents, prepare daily health check status and report to TL
Detailed and Effective Documentation – Statistical report preparation and analysis; provide the requirements based on the analysis.
Scalability/ Interoperability / Marketing requirements & Performance Management – Ensure all Vendor Network Equipment's on the network can interoperate with one another and interconnect partners equipment's without anomaly
Evaluate the received commercial ILD routing plan / requirements and plan the availability and accessibility according to business capability
Daily review and track interconnect /ILD network traffic, ASR, CCSR trends and various parameters to ensure the Network elements are operating as expected. Where required, take corrective action with input from TL and Planning team
Vendor/Partner Management – Ensure that the Vendor Customer Support and supplier vendors are engaged at all times to deliver high quality output expected first time right.
Engage and following up with 3rd line support for service request raised
Requirements, Skills & Knowledge
Bachelor's/Master's of Telecommunication/Electronic Engineering degree/Computer Science
At least 5-8 years CS Core network interconnect /ILD Operations and optimization experience (MSC, MSC-S, MGW, HLR, STP SBC);
Experience in measuring and analyzing network KPI 'key performance indicators'
Knowledge of 2G, 3G and LTE technologies architecture and standards
Good project management knowledge
Telecom experience is a must
Good practical skills in troubleshooting and fault resolution for supporting operations teams as an escalation point.
METHOD OF APPLICATION
Use the link(s) below to apply on company website.