ATTENTION!!! FOLLOWS US ON GOOGLE NEWS and be the first to know about high paying job vacancies so you can apply IMMEDIATELY. Click here to JOIN GOOGLE NEWS.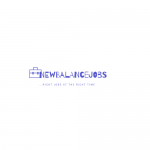 Ikeja Electricity Distribution Company
Ikeja Electricity Distribution Company (IKEDC recruits Media Support Coordinator
Job Title: Media Support Coordinator
Company: Ikeja Electricity Distribution Company (IKEDC
Location: Lagos
Reporting To: Head Corporate Communications
Ikeja Electricity Distribution Company (IKEDC) – Buoyed by a mission to redefine customer experience and be the provider of choice wherever energy is consumed, Ikeja Electricity Distribution Plc (Ikeja Electric), Nigeria's largest power distribution network powers lives and businesses with innovation and unwavering drive for excellence. The company began its new phase of growth and expansion on November 1st, 2013 following the handover of the defunct Power Holding Company of Nigeria (PHCN) to NEDC/ KEPCO Consortium under the privatization scheme of the Federal Government of Nigeria.
Role Purpose
Develop materials to support communications strategies and oversee design, production and distribution of all branding/promotional material/corporate items.
Responsible for creating design solutions that have a high visual to all stakeholders
Responsibilities
Creative Design:
Develop quality graphic material for Ikeja Electric- e.g projects and communication material- working on layouts and artwork pages ready for print
Interpret the business needs and developing a concept to suit that purpose; estimating the time required to complete the work and providing cost to user departments.
Creatively produce new ideas and concepts in accordance to IE Projects.
Work with a wide range of media, including photography and computer-aided design (CAD); proofreading to produce accurate and high-quality work;
Work on layouts and art working to ensure consistency with the IE brand
Keep abreast of emerging technologies in new media, particularly design programs such as InDesign, QuarkXPress, FreeHand, Illustrator, Photoshop, 3ds Max, Acrobat, Director, Dreamweaver and Flash;
Develop interactive design; commissioning illustrators and photographers; working as part of a team with printers, copywriters, photographers, stylists, illustrators, other designers, account executives, web developers and marketing specialists to drive Ikeja Electric's brand message.
Photography/Video/Multimedia:
Manage all documentation of Ikeja Electric's events via high quality photos and videos etc
Produce materials to be used across board to engage both internal and external stakeholders – Documentaries, Videos, Photo stories, Interview clips etc
To provide an archive of Ikeja Electric photographs/videos and other branded material for reference purposes
To be an advocate for the latest tools, metrics and techniques; advising on media trends and best practices.
Consult with user departments to obtain multimedia project objectives, specs, and working materials
Develop concepts and design ideas based on project objectives; participate in brainstorming sessions, produce rough comps and prepare final comps for clients
Design and produce simple to complex multimedia presentations; prepare files for imaging to film 4-color printing, advanced media, and electronic delivery
Plan, manage and report project status, budget, and milestone achievements for all phases of a project.
Comply with Quality Management System / Occupational Health & Safety requirements including objectives and applicable regulations relating to assigned jobs.
Minimum Qualifications
Degree in Fine Arts or related field or equivalent visual / graphics design and management experience required
At least 6 – 8 years management experience working with large-scale web sites, e-marketing, and advertising
Must possess a thorough understanding of interactive communications and delivery systems, processes, and user interface design as well as industry best practices
Knowledge of HTML and web site management.
Technical Competencies:
Internal & External Communication
Web/Social Media Management
Speech/Letter writing/Presentations
Graphics Design.
Behavioral Competencies:
Communication and Interpersonal Relations
Supervisory/Managerial Skills
Problem Solving and Decision Making
Managing Resources
Business Focus.
METHOD OF APPLICATION
All interested and qualified candidates are to apply through Ikeja Electricity Distribution Company career portal