ATTENTION!!! FOLLOWS US ON GOOGLE NEWS and be the first to know about high paying job vacancies so you can apply IMMEDIATELY. Click here to JOIN GOOGLE NEWS.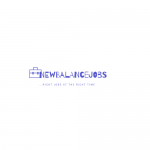 Job Title: HSE Coordinator
Location: Lagos (Head Office)
Reporting To: Senior Manager – Technical
Promasidor – We are an African company proud of our heritage and totally committed to the continent. We manufacture, market and sell unique brands that bring practicality and pleasure to millions of consumers across Africa.
Objectives
To implement the company's HSE strategies within the plant & depot locations
To ensure that the company operations, staff and customers/visitors comply fully with defined HSE rules and standard
To ensure that the external environment in Promasidor is clean and organized, monitoring the team of cleaner from the Provider.
Responsibilities
Investigates industrial accidents, injuries, oroccupational diseases to determine causes and preventive measures.
Reports or review findings from accident investigations, facilities inspections, or environmental testing
Inspects facilities, machinery, and safety equipment to identify and correct potential hazards, and to ensure safety regulation compliance
Organizes periodic awareness and enlightenment programs for company's managers and staff to enhance knowledge and understanding of HSE laws and regulations, hazardous condition monitoring, use of safety equipment and responsibilities within areas of operational responsibility
Investigates and report accidents in the company and recommend ways of preventing future re-occurrence
Reviews employee safety programs to determine their adequacy
Monitors and ensures compliance with safety procedures and regulations in all company operations
Maintains liaisons with external organizations such as fire departments, mutual aid societies, and rescue teams, so that emergency responses can be facilitated
Reviews and updates HSE rules and standards in line with national legislation and developments in the industry and international trends
Check floors of plants to ensure that they are strong enough to support heavy machinery
Plans and conducts industrial hygiene research
Ensures the functionality of all safety equipment
Advise safety devices on machinery, or direct device installation
Insurance (being additional responsibilities):
To identify insurance needs and package policies that will provide cover for PROMASIDOR by ensuring that requests for Certificates of Insurance and other items are processed on a timely basis and to scrutinize policy documents received from underwriters through the insurance brokers to avoid onerous or unagreed terms, where there are onerous or unagreed terms, to engage the insurance brokers and obtain agreement in the form of an appropriate endorsement
Monitoring of Client Outstanding Premiums
To ensure raise bills are promptly paid, in line with no premium, no cover provision of insurance act 2003.
Renewals:
Assist in the annual renewal process for PROMASIDOR by confirming renewal by meeting dates and obtaining the renewal information documents before the renewal meeting.
Ensure renewal data is obtained before the renewal date.
Claims Administration:
To facilitate the processing of all claims, in conjunction with the unit manager as follows: Ascertain premium and cover status.
and Scrutinize claim documents obtained from various business units.
Ensures compliance with FSMS related activities in the department
Requirements
Education:
At least a Bachelor's degree in Science, Social Sciences or Engineering
Experience:
5 years of relevant experience with adequate knowledge of HSE policy & Practices, legislation & regulatory requirements and standards in a reputable organization.
Knowledge:
HSE Governance & Assurance Processes
HSE Policies & Standards
HSE Management Systems
Technical Auditing
HSE Performance & Information
Risk Assessment & Contingencies
Skills & Personal Attributes:
Change Management
Relationship Management
Negotiation Result orientation
Decision making
Commitment to excellence
How to apply
Note
When the page open Click "HSE Coordinator" and apply
Carefully check the description of this job BEFORE applying for it. Our selection process ensures that we do not recruit anyone who does not meet our requirements.
So, take some time and examine carefully the job description below. Do not apply if you feel your actual profile does not correspond to our requirements. We regularly have new job openings, if this isn't a job for you, you could come back at a later date to see if there are suitable jobs available.
Interested and qualified? Go to Promasidor career website on careers.promasidor-ng.com to apply