ATTENTION!!! FOLLOWS US ON GOOGLE NEWS and be the first to know about high paying job vacancies so you can apply IMMEDIATELY. Click here to JOIN GOOGLE NEWS.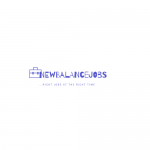 Job Title: Front Desk/Admin Officer
Company: Physio Centers of Africa
Unit: Admin
Reports to: Clinic Coordinator
Physio Centers of Africa is dedicated to providing the highest standard of treatment, servicing a wide variety of clientele from elite level athletes to children or the elderly. Our Physiotherapists have experience with orthopedics, sports-medicine, neurology, pediatrics, geriatrics and home health care. We provide affordable world class wellness care delivered within the local cultural norms.
Job Description
Welcomes clients by greeting them, in person or on the telephone; answering or directing inquiries.
Planning and scheduling appointments for new and recurring clients based on physiotherapists availability. Leverages electronic patient management system and Outlook to make appointments for clinic staff.
Provide clients with intake forms and other documents required. Ensures all clients are aware of appointment and payment guidelines prior to appointment and or receipt of service.
Assists physios by ensuring that therapy rooms, gym and other areas are ready to intake clients.
Organizing and maintaining client files and records.
Ensures availability of treatment information by filing and retrieving patient records.
Maintains patient accounts by obtaining, recording, and updating personal and financial information.
Protects patients' rights by maintaining confidentiality of personal and financial information.
Process payments from patients and ensure correct utilization of Payments software and tools as well as the tools to record the financial transactions.
Provide clients with support and guidance as needed
Providing quality customer service, raising to the attention of his/her line manager and others any customer service issues and queries as well as supporting the resolution of issues.
Ensures that visitors log is kept, a tracking of number of appointments, new evaluations, purchases and other information is maintained and up to date.
Support the equipment sales, Home Care and other business units operating within a center by taking orders and assisting on the execution of the order.
Maintains operations by following policies and procedures; reporting needed changes
Provide any other support and analyses as may be directed by the clinic Coordinator
Managing the day-to-day operations of the office
Liaising with all vendors and suppliers working for the clinic
Purchasing of consumables and maintaining inventory of assets and equipment Placing and expediting orders for supplies; verifying receipt of supplies. Processes all invoices in the clinic both for staff and sales from equipment store Supervising junior staff
Competency and Skills Requirements
Critical Characteristics:
Knowledge of customer service delivery
Bookkeeping and use of accounting software
Has an entrepreneurial spirit and must be willing to take risk
Be willing to grow with the business and be adventurous
A problem solver and can work independently
Someone not concerned with hierarchy and ready to roll up sleeves
Good multitasking capabilities
Good analytical and problem-solving skills
Good time management skills
Proficiency in the use of Microsoft Word, PowerPoint, Excel and other spreadsheet applications
Presentation capability.
Minimum Qualifications for Front Desk/Admin Officer jobs
Master's or B.Sc.
Minimum of 2 years' experience in an industry that focuses on customer experience, retail, spa/gym.
Generic Skills:
Ability to work well under pressure
Very good interpersonal and team skills
Excellent verbal and written communication skills
Customer focus
Client relations
Strong organizational skills.
METHOD APPLICATION
ALL Interested and qualified candidates should send their CV to: njibuaku@physiocentersofafrica.com clearly indicating the "Job Title" as subject of your mail.