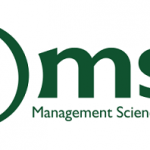 Management Sciences for Health (MSH)
Finance and Admin Assistant at Management Sciences for Health (MSH). Please make sure you read the job requirements before applying for this position.
The Management Sciences for Health (MSH), a global health nonprofit organization, uses proven approaches developed over 40 years to help leaders, health managers, and communities in developing nations build stronger health systems for greater health impact. We work to save lives by closing the gap between knowledge and action in public health.
We are recruiting to fill the positions below:
Job Title: Finance and Admin Assistant
Job ID: R1655
Location: Jigawa, Nigeria
Job type: Full-time
Overview
The State Finance & Admin Assistant is responsible for ensuring the smooth operations of the finance and logistics provided by the Operations Unit by providing financial and admin support.
She or he will ensure that all payment-related activities in the state are processed.
She or he will also work with the Finance Team, Senior Operations and Procurement Specialist, and State Specialist to coordinate and manage the operation and implementation of project activities in the state.
Responsibilities
Arrange hotel for staff, participants, consultants who are coming to State for assignments
Assist in organizing for the dispatch of goods and equipment whenever required and ensure that packing list, waybills, and export documentation where necessary are prepared and ensure that shipping details are communicated in writing promptly to the receiver
Calendar management, ensuring conference rooms are booked and Meeting/conference/activity logistics, and making sure to update the records regularly
Arrange spaces for new employees making sure the availability of desks, chairs, etc. are ready for them to use on the start day
Inventory and asset management
Coordinate the approved Activity Profiles making sure that materials, equipment, etc. required for the activity are organized and ready for the activity Coordinate procurement and engagement of vendors for goods and services. Coordinate catering services for official functions within and outside the office location
Prepare payment schedules for vendors and participants.
Properly code all transactions.
Maintain administration and accounting files.
Follow up on outstanding vendor payments and assure timely reconciliation.
Control consumption of project (petrol, electricity, water, telephone,)
Participate in the improvement of the accounting system and the system of internal control.
Ensure compliance with MSH policies and procedures including internal control systems, Global fund guidelines as well as Nigeria Government regulations.
Create all administrative and financial reports monthly as requested by the supervisor.
Manage payments of taxes and other statutory payments at the state level.
Ensure that payments are compiled, reviewed, and send to the country office timely for processing
Ensure that entries are entered into project activity tracking logs accurately and timely.
Ensure that month and year-end activities are done accurately and in compliance with MSH policies and procedures.
Other tasks as requested by supervisor
Qualifications
University Degree / HND in Accounting
Minimum of 2 years experience as an Accountant and administrator
Understanding of key aspects of accounting
Experience with Global Fund and U.S. government projects
Verbal and written language skills in English required
Ability to learn complex program procedures.
Good typing skills.
Good memo composition and editing skills.
Good computer skills with sound knowledge of commonly used application software
Familiar with internet search engines and able to undertake background search on well-defined tasks
Able to work independently by managing priorities and workload within the general schedule of work, instructions, and standardized practices
Takes initiative and can start/complete tasks with basic direction
Excellent Computer knowledge. Proficient in Word, Excel, Outlook, PowerPoint, and knowledge of Photoshop.
Learn and become proficient in the firm's management system (Applied) and other carrier software or websites, as needed
Ability to Multi-task and organize ongoing projects, looking for ways to become more efficient in completing tasks
Consistently looks for ways to help support
Demonstrated competence to assess priorities and manage a variety of activities in a time-sensitive environment and meet deadlines with attention to detail and quality
Strong office and organizational skills
Demonstrated ability to work as an effective team member in a complex and fast-paced environment
Excellent interpersonal skills and demonstrated ability to interact professionally with culturally diverse staff, clients, and consultants.
Method of Application
Interested and qualified candidates should:
Click here to apply