ATTENTION!!! FOLLOWS US ON GOOGLE NEWS and be the first to know about high paying job vacancies so you can apply IMMEDIATELY. Click here to JOIN GOOGLE NEWS.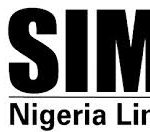 Female Accountant is Urgently needed at SIMS Nigeria Limited.
SIMS Nigeria Limited is a company specialize in the distribution and sales of electronic products from major brands such as SAMSUNG, ROYAL, TEC, and PHILIPS, etc.
Job Title: Female Accountant
Location: Abuja
Company: SIMS Nigeria Limited
Job Detail
The ideal candidate must be analytical, proactive and result-oriented.
In addition, she must be trustworthy and accountable.
Key Responsibilities
Counting of stock (weekly, monthly, quarterly), stock reconciliation and sign off daily recounting of stock not balancing
Preparation of daily sales report and reconciling with cashier and storekeeper registers
Monitoring of cash lodgements and other deposits to bank
Preparation of monthly bank scheme and bank promo report to head office finance for credit note in favour of the branch
Confirmation of lto and lti issued and weekly sign off by accountant, storekeeper and manager
Preparation of monthly bank reconciliation for various banks and flagging of lodgments not credited by any customer or to any supplier.
Preparation of branch monthly payroll
Weekly preparation of imprest and imprest analysis report
Make audit returns – sales invoices, receipts, payment vouchers, tellers, etc.
Monthly preparation of the following:
Schedule of goods returned to cwh with grn confirmations received & including lti
Interbranch supply – confirm that credits have been received by all branches releasing goods
Maintenance and report on inter-branch/head office current accounts to head office finance
Confirmation of goods received from central warehouse or from hub warehouses
Weekly stock count reconciliation and report submitted to audit, signed off by accountant and storekeeper
Monthly preparation of grn and the schedules for local purchases sent to audit
Required Experience / Qualifications
Minimum of HND / B.Sc. in Finance, Accounting or any other related field
Minimum of 1 year experience in a similar role.
Method of Application
Interested Candidates should APPLY HERE