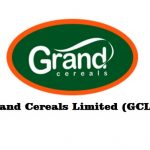 Grand Cereals Limited (GCL)
Grand Cereals Recruitment for Factory Finance Manager. Please make sure you read the job requirements before applying for this position.
Grand Cereals Limited (GCL), a subsidiary of UAC of Nigeria Plc, is an integrated foods company whose primary activity is the creation of superior value from local raw materials to produce and deliver superior quality brands in the animal feed, edible oils, breakfast cereals, pet food and other intermediate and consumer cereals products to Nigeria and West Africa markets.
We are recruiting to fill the positions of:
Job Title: Factory Finance Manager
Location: Jos, Plateau
Function: Finance
Reports To: Supply Chain Finance Controller
Purpose of Job
This role is a key member of the factory management team, which is responsible for supplying highly volatile markets and subject to massive swings in demand, while at the same time managing costs to a minimum.
Key Accountabilities
Operational/Professional/Business:
Lead the preparation and consolidation of the monthly / quarterly / annual / Budget / Capex operations financial reporting for the factory in order to present a consolidated management information pack to the factory top team and GCL management reporting Manager in line with the GCL reporting requirements and timetables.
Provision of internally consistent, timely and accurate dashboard information, Raw Material and Packaging variance analysis, management & statutory information with clear commentaries and sensitivities
Generate the factory monthly scorecard and relevant variance analysis pertaining to waste, manufacturing cost, Raw Materials, Packaging materials, Capex, R&Rs usage etc.
Work as a business partner with Manufacturing; proactively use the Manufacturing finance data to:

Positively challenge all expenditure and savings
Identify and propose business development opportunities / projects.
Identify and propose areas of cost savings / business development within the Manufacturing scope of activities

As a member of the Supply Chain Finance Drive Team, develop and drive the Supply Chain finance strategy.
Work as a business partner with Manufacturing to drive key financially-focused projects within the Supply Chain scope of activities.
Ensure that accurate conversion cost forecasts and related variance analysis are prepared in a timely manner.
Proper and rigorous control of overheads across manufacturing to ensure no loss of control resulting in overspends. This should be done through training of functional managers as well as reviews with the Supply Chain director
Consistently ensures the application and effectiveness of key controls in different areas Manufacturing and use of materials through risk assessment and identification of key areas for improvement and ensure corrective measures are executed within agreed time frames.
Drive implementation of various action points from internal and external audits. Ensure that commitments (actions/deadlines) made are subsequently respected at all times
Ensure full and proper use of SAP in Finance and supervise the Factory Finance supervisors to ensure:

Upload of accurate manufacturing cost activity prices for product cost computation in SAP
Identify detailed business requirements, including all reporting and interface requirements for the success of SAP project.
Seamless processing of Product Costs through to Material Ledger run in SAP on a monthly basis based GCL calendar.
Regular SAP training for users within Manufacturing Finance ensuring that any issues pertaining to the functionality of SAP are promptly resolved
Ensure distribution of Inventory Differences on monthly basis
Perform variance calculation and production settlement monthly
Perform actual cost splitting monthly
Perform Actual Price Calculation
Run ML month end closing
Run Value Flow monitor to Confirm ML closing
Leadership:
Develop and agree Manufacturing finance staff technical skill and personal / career preparation plans
Identify high potential staff
Forge a team spirit across the manufacturing finance team that encourages all staff to engage with each other and leverage each other's learnings / experiences
Work with the Manufacturing top team to develop financial awareness and understanding among the operations staff
Management:
Contributory budget management for supply chain costs including CapEx and COGS.
Frequent, regular and clear feedback to staff including appraisals / career development / succession plans
Track and monitor projects
Plan staff workloads and projects
Innovation:
Lead continuous improvement in efficiency / effectiveness of Manufacturing finance work in the factory
Look for ways to reduce complexity
Leverage and be a subject matter expert in the use of the Company's ERP system for all matters pertaining to MM and ML SAP modules
Education and Experience
Minimum of First Degree (HND or BSc.) in Accounting
Professional certification – ACA / ACCA
Minimum of 5 years experience in a financial control function of an FMCG.
Knowledge, Skills & Attitude:
Business Partnering
Professionalism
Numerate/Analytical Skill
Advanced Excel and PowerPoint
Good Interpersonal Skill
Good negotiation/influencing skill
Good presentation skill
Knowledge of IFRS
Proficiency in the use of SAP
Method of Application
Interested and qualified candidates should:
Click here to apply