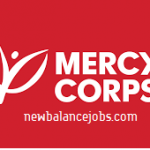 Mercy Corps Nigeria
Driver at Mercy Corps Nigeria. Please make sure you read the job requirements before applying for this position.
Mercy Corps is a leading global organization powered by the belief that a better world is possible. In disaster, in hardship, in more than 40 countries around the world, we partner to put bold solutions into action – helping people triumph over adversity and build stronger communities from within. Now, and for the future.
We are recruiting to fill the position below:
Job Title: Driver
Location: Yola, Adamawa
Employment Type: Full-time
Reports Directly To: Senior Operations Officer
Works Directly With: Assistant Operations Officer, other drivers. Co-ordinates with Mercy Corps program and operations staff in the office
Program / Department Summary
The Driver will work within the Logistics department of the Operational Support structure, committed to providing reliable and compliant support to program activities in order to achieve efficient service to program beneficiaries.
General Position Summary
The driver will provide safe transportation services for the MC program and support staff in the described AOR (Area of Responsibility).
The driver will adhere to all traffic and MC safety rules and follow the transport guidelines required by the MC transport department.
Essential Job Responsibilities
Program Management:
Operate MC vehicles as assigned by supervisor.
Maintain vehicle log sheets in accordance with MC policies/regulations.
Check the vehicle conditions after each trip/routinely – report needs and problems to transport management.
Adhere to all safety and communication protocols as advised by Mercy Corps and supervisor.
Responsible for the safekeeping of all vehicle equipment, tools, first aid kits, spares etc.
Keep the vehicle ready, clean and on standby – ready for use at all times.
Assist, as required, with logistics in the office
Cooperate and be of assistance to staff and visitors – assist in troubleshooting potential problems during daily business.
Report all maintenance needs of the vehicle to the operations lead within the office on a regular basis;
Undertake field assignments as assigned.
Adherence to all MC policies and procedures as outlined in MC policies and procedure manuals.
Conduct himself/herself both professionally and personally in such a manner as to bring credit to Mercy Corps and to not jeopardize its humanitarian mission in the country of operation.
Security:
Ensure compliance with security procedures and policies as determined by country leadership.
Proactively ensure that team members operate in a secure environment and are aware of policies.
Organizational Learning:
As part of our commitment to organizational learning and in support of our understanding that learning organizations are more effective, efficient and relevant to the communities they serve, we expect all team members to commit 5% of their time to learning activities that benefit Mercy Corps as well as themselves.
Accountability to Beneficiaries:
Mercy Corps team members are expected to support all efforts toward accountability, specifically to our beneficiaries and to international standards guiding international relief and development work, while actively engaging beneficiary communities as equal partners in the design, monitoring and evaluation of our field projects.
Team members are expected to conduct themselves in a professional manner and respect local laws, customs and MC's policies, procedures, and values at all times and in all in-country venues
Knowledge and Experience
Valid drivers license and experience driving 4×4 vehicles.
Must respect and adhere to all safety and traffic rules.
A basic understanding of English and fluency in all local languages is required.
Knowledge of routes, duty stations, project areas, the NGO and diplomatic community is required.
Success Factors:
The successful candidate must be committed to assigned responsibility, have respect for time and be supportive to program activity. Should be helpful with guiding and assisting passengers. Ensure compliance with safety regulations during the trip.
Application Closing Date
2nd February, 2022.
Method of Application
Interested and qualified candidates should:
Click here to apply online
Equal Employment Opportunity
Mercy Corps is an equal opportunity employer that does not tolerate discrimination on any basis. We actively seek out diverse backgrounds, perspectives, and skills so that we can be collectively stronger and have a sustained global impact. We are committed to providing an environment of respect and psychological safety where equal employment opportunities are available to all. We do not engage in or tolerate discrimination on the basis of race, colour, gender identity, gender expression, religion, age, sexual orientation, national or ethnic origin, disability (including HIV/AIDS status), marital status, military veteran status or any other protected group in the locations where we work.
Safeguarding & Ethics:
Mercy Corps is committed to ensuring that all individuals we come into contact with through our work, whether team members, community members, program participants or others, are treated with respect and dignity.
We are committed to the core principles regarding the prevention of sexual exploitation and abuse laid out by the UN Secretary-General and IASC. We will not tolerate child abuse, sexual exploitation, abuse, or harassment by or of our team members.
As part of our commitment to a safe and inclusive work environment, team members are expected to conduct themselves in a professional manner, respect local laws and customs, and adhere to Mercy Corps Code of Conduct Policies and values at all times. Team members are required to complete mandatory Code of Conduct eLearning courses upon hire and on an annual basis.